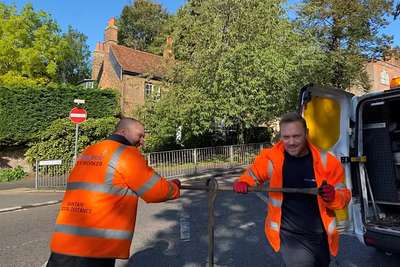 We are committed to reducing the amount of water we take from the environment by 42 million litres per day by 2020 and by 78 million litres per day by 2025.
In doing so we are looking to help protect the rare chalk stream habitats found within our company area.
This is crucial, as we serve a growing population of 3.6 million customers in areas which the Government has designated as being under serious water stress. Managing supply and demand for water effectively in these areas will benefit the environment. The sustainability reductions will help improve the flow in six chalk streams where we will also be undertaking river restoration and habitat enhancement work.