Proudly nurturing steel through to finished products in the first factory for motorized mowers in the world, Ransomes Jacobsen Ltd (part of Textron Specialized Vehicles and Textron Inc.) supports hundreds of skilled professionals who bring our mowers to life through expertise gained over three centuries. We combine this ongoing legacy with innovation to cut a new path in research and development of clean green alternative energy technology.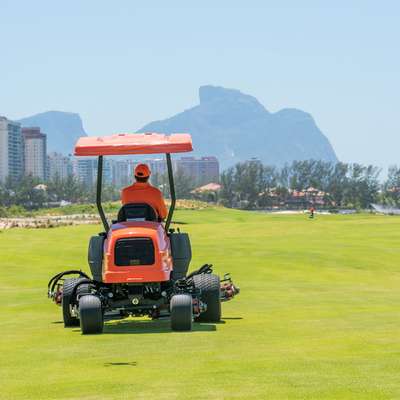 Our power and cutting units are legendary, as too is our commitment to exceeding expectations through smart engineering and design. We make mowers for people who mow, and have a vision for a greener tomorrow, where we can be part of our planet's outdoor spaces and sustain them conscientiously.
We are on the look-out for a 12-month Electrical Manufacturing Engineering Intern to be based at the Turf Centre of Excellence in Ipswich, Suffolk. This is a fantastic opportunity for a student looking to be involved in cutting edge technology as we continue our pursuit to electrify our products.
Within the role, you'll assist with the implementation of new hybrid and electric-powered turf care equipment, determine test and assembly processes, diagnose failures, implement improvement activities to ensure robust solutions are implemented, and help resolve warranty problems associated with new and existing equipment. You will also be responsible for solving a variety of technical problems of moderate to difficult scope and complexity and ensure projects are executed per the agreed upon timing, cost, quality, and product requirements.
Roles and responsibilities include, but are not limited to:
Provide technical support to the Operations teams to ensure production targets are met;
Implement and maintain standard operating procedures across all areas of responsibility as required by new products and process improvements;
Diagnose and document faults on vehicles involving (but not limited to) the following systems/components: Micro-Controllers, inductive sensors, DC/AC motors, DC generators, converters, linear actuators, complex electrical harnesses - including low and high power cable designs, and CAN-bus;
Support in the implementation and application of manufacturing methodologies such as (but not limited to); 6S, 3A/PDCA, Waste Walks, 5Y;
Implement robust root cause corrective action techniques to provide solutions to issues and improvements to manufacturing practices within the business;
Identify opportunities for investment that will improve manufacturing output based on current capability and growth plans;
Aid in the generation of PFMEA's for components and assemblies;
Develop testing methods and procedures for new electric/hybrid vehicles and components;
Provide support in the development of line layouts to suit assembly of electric vehicles and mixed power train lines;
Complying with and actively promoting health and safety guidelines, internal policies and any other applicable policies and regulations.
Qualifications/Skills/Experience Required
You should be enrolled on a Bachelor's/Integrated Master's Degree or equivalent in either Manufacturing Engineering (with Electrical/Electronic modules) or Electrical Engineering, with the opportunity to complete a 12-month placement.
You should be self-motivated, have excellent attention to detail and problem-solving skills, and have an ability to work with low levels of supervision to defined objectives.
What we Offer:
£22,000 per annum;
25 days' holiday plus Bank Holidays;
Company pension scheme (6% employer contribution);
Life assurance scheme;
Company sick pay scheme;
On-site golf course and football pitch;
Employee Assistance Programme – offers you and your family free 24-hour confidential consultation and referrals for help with work, family, legal or financial problems;
Textron University – delivers high-quality learning programmes that help you develop your skills and abilities to enhance your career;
Employee Discounts – you are eligible for discounts with our strategic partners for purchases of products such as mobile phones, office supplies, cinema tickets etc.
We've signed the Gradcracker feedback pledge.
(This means that we will supply feedback if requested after an interview.)
1e127ede32d8f816eacfb0aed73cee11