Hello work. Meet fun and games.
King is a leading interactive entertainment company for the mobile world, with people all around the world playing one or more of our games.
We have developed more than 200 fun titles, and offer games in over 200 countries and regions. Our franchises include Candy Crush, Farm Heroes, Pet Rescue and Bubble Witch.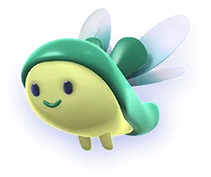 We have 262 million monthly active users as of third quarter 2018 across web, social and mobile platforms.
At King, we design games with a broad appeal, which allow people to play for a moment, then move on with their day and pick up their game later.
Our games are also synchronised across platforms, allowing players to switch seamlessly between devices and platforms and continue their game wherever they left off, so they can play anywhere, any time and on any device. For us, this is encapsulated in the idea of bitesized entertainment.
We make our games available for free, while players can purchase virtual items priced relative to the entertainment value they provide.
We embed social features in our games that enhance the player experience. We also build on a unique and passionate company culture predicated on collaboration, humility and respect.
We believe all of these elements in combination have made our games a great part of our players' daily entertainment.
King has game studios in Stockholm, Malmö, London, Barcelona and Berlin, and offices in San Francisco, Malta and Bucharest.
Our passion
Making great games is incredibly challenging but we've proven it can be done… and we see a world of possibilities ahead. We're challenging ourselves to dream bigger in a Seriously Playful way. We're experimenting, learning, and adapting continuously to shape the industry in ways yet to be imagined.
We're passionate about bringing moments of magic to our players and we're not afraid to have fun along the way. Above all, we play as a team, helping each other have impact on a massive scale. And we'll know we've outdone ourselves when we've inspired the world to play.
If you share our passion, our values, and our hunger to shape the future, join us in Making the World Playful!
We are a member of the Gradcracker Five-Year Club
We have been a Gradcracker advertiser for at least five years. We recruit regularly and should still be doing so whenever it is time for you to apply for placements or graduate positions - make sure that you Follow us to be alerted to any of our new opportunities.