To join our team of over 10,000 people at one of our global facilities you should have a degree in one of the following disciplines;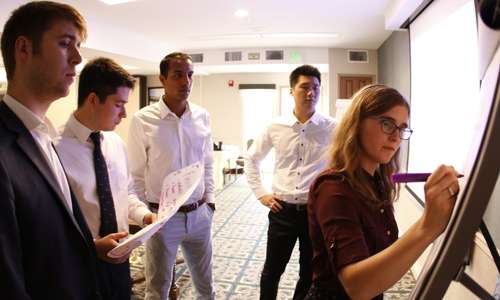 Mechanical engineering
Materials engineering
Electrical/electronic engineering
Systems engineering
Chemical engineering
Process engineering
Aerospace engineering
Industrial engineering
Manufacturing engineering
Supply chain management.
We are looking for strong team players, quick to learn and embrace new ideas and situations.
Self-motivated with strong written and spoken communication skills, you have a unique ability to establish strong relationships at all levels of the organisation and build trusted networks with colleagues and customers. Creative and innovative, you are capable of challenging conventional wisdom, you are not afraid to think outside the box and help us establish new and better ways to enable the extraordinary to fly, to power, to live.
Sound like you?
The recruitment process
You will need to apply online
After the initial screening, you will be invited to a first stage phone interview
You will then progress to a technical phone interview with one of our leaders
The final stage of the recruitment process is an assessment centre / final panel interview.