The Power of Human Difference
At VMware, we celebrate our people from a wide variety of dynamic backgrounds, experiences and perspectives. We deliver transformative IT solutions by harnessing the power of human difference and building a community that is inclusive and diverse. Our diversity and inclusion initiative, VMinclusion, is a business-led effort to attract and engage the multinational, multicultural talent critical to our globally connected business.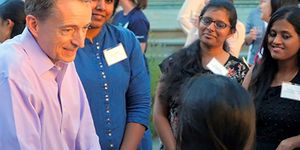 "A focus on inclusion and diversity resonates with our values and is smart business. Systemic change starts at the top with our leadership driving accountability. We are also engaging our managers and empowering our employees. We can and we will do better."
Pat Gelsinger, CEO and VMinclusion Co-Sponsor
Culture
We encourage everyone at VMware to bring their authentic selves to work. No matter the role, level within the organisation, or location in the world, our people are empowered to lead at VMware. In order to model authentic leadership, leaders and employees across the company share their own stories.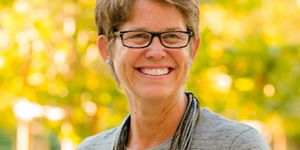 "Ingenuity is the heart of VMware's culture. The power of human difference is what fuels ingenuity."
Betsy Sutter, Chief People Officer and VMinclusion Co-Sponsor
Measuring Change
We are purposefully building a welcoming and inclusive culture. We want to attract, retain and celebrate the industry's most talented people, whose diversity of experience and perspective will drive our innovation and maintain our position as industry leaders.
We are encouraged by our progress. Each year, our community moves closer to fully representing the diverse, global customers we serve. But - like the technology industry itself - we are not yet where we want to be.
At VMware, when we care about something, we believe in driving for measurable improvements. By measuring our progress, we see how far we have come and how far we still have to go. Thank you for joining us on our journey.
Equal Pay for Equal Work
At VMware, harnessing the power of human difference means equal pay for equal work. We continually analyse compensation globally, accounting for multiple factors that influence pay such as tenure, geographic location and performance. Our most recent data analysis, done by a third party, shows that at VMware, women earn 99% of their male counterparts' salary globally and racial and ethnic minority employees earn 100% of their white counterparts in the U.S. We are proud of these results and are strongly committed to pay equity and equal opportunity across gender and racial lines.
Women in Tech
VMware is deeply committed to working across the industry to building communities for women in tech and growing the next generations of women leaders.