We are VMware
At VMware, we believe that software has the power to unlock new opportunities for people and our planet. We look beyond the barriers of compromise to engineer new ways to make technologies work together seamlessly. Our software forms a digital foundation that powers the apps, services and experiences that are transforming the world.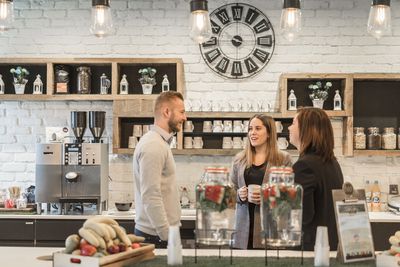 We enable organisations to flex and to harness new technology quickly, without disrupting operations. We streamline the journey for our customers to become digital businesses that deliver better experiences for their customers, that in turn drive growth. Our software helps business users simply and securely access the apps and data they need, from anywhere, to do their best work. Organisations can embrace innovation at scale for competitive advantage.
VMware celebrates 20 years of innovation
This year, VMware celebrates 20 years as an industry pioneer. When the company launched in February 1998, we transformed the data centre forever by mainstreaming virtualisation, the core principle of cloud computing. Twenty years later, we remain just as focused on innovating in everything we do, and committed to solving the most difficult technology problems for our customers. We apply the same principles of virtualisation and software innovation to securely connect, manage and automate the world's complex digital infrastructure. And there's so much more to come.
We see opportunity to apply those principles to growing technology areas like IoT, edge computing, and AI, amongst others. We are optimistic about the power of technology to be a force for good, with the potential to solve the big societal problems of today and tomorrow. Software, as we see it, has the power to transform business and humanity. We're here to make that happen.