Instron® is a global organisation that designs, manufactures, sells and services materials testing systems. Instron is a clear global leader in materials testing applications and its leadership in the marketplace is continually expanding. You will find that our established strength, commitment to our core values of transparency, inclusion, respect, courage, ownership and curiosity provides an engaging work environment and offers exceptional opportunities for personal and career growth.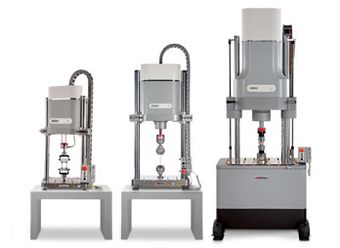 We at Instron pioneer instrumentation that tests the structural integrity of thousands of different materials. From our company information, you will see that today we're the clear global leader in materials testing applications and continually expanding, with a position so well developed that our name is synonymous for the industry as a whole. Our success as an organisation has been founded on the capability and dedication of our employees around the world.
Instron is a division of ITW (NYSE: ITW), a Fortune 200 company that employs nearly 49,000 people, and is headquartered in Glenview, Illinois, USA with operations in 57 countries.
About Instron
Founded in 1946, Instron® is a recognised worldwide market leader in the materials testing industry. Our goal is to provide our customers the best ownership experience by delivering the highest quality products, expert support and world-class service.
We offer one of the largest product ranges in the industry, supplying systems and accessories from screw-driven electromechanical machines to servohydraulic fatigue, impact, rheology, through to structural testing rigs and crash simulation sleds
Our customers are in involved in nearly every market and industry around the world, as diverse as regenerative medicine, to aerospace, energy and power generation, heavy industries, electronics, through to automotive
We are committed to exceptional quality standards, throughout our products, services, research and development, operations and into sales and marketing
We invest heavily in innovation to develop technologies and solutions that ensure our customers can overcome their testing challenges and stay at the forefront of their industry
Through a global infrastructure, we are local to our customers with nearly 1700 employees around the world
We have an extensive service and support network that aims to ensure our customers are testing when they need to be
We don't just sell products – we create partnerships to ensure a high level of customer satisfaction and an open door for feedback 

Download our Graduate Brochure here.
Extensive Product Portfolio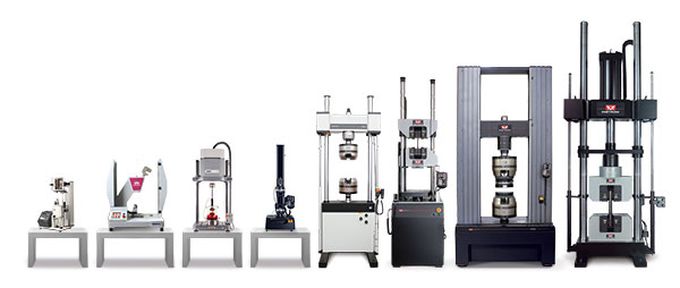 Instron manufactures testing machines used to test the mechanical properties and performance of various materials, components and structures in a wide array of environments. We offer accessories and software for these systems so that they can be used to solve testing challenges for different materials or standards.
Instron's largest product lines include our universal and dynamic/fatigue testing instruments. Other product lines include impact, rheology, thermo-mechanical, and torsion testing systems. We also manufacture systems and rigs to test complete structures and components, mainly for the automotive industry.