Improving production efficiency for global supplier of building control applications | Case Study
Partner Electronics helps Sontay, a market leading provider of building control applications, improve the efficiency of its production process for their smart sensor family.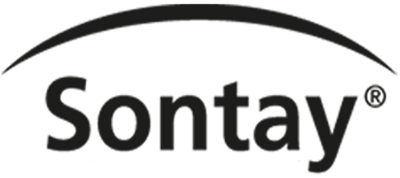 About Sontay
Sontay is an established, market leading provider of sensors and peripheral devices for building control applications with over four decades of experience in improving the energy efficiency of buildings.
Based in Kent, Sontay supports a global customer base including hotels, hospitals, sports centres, factories, and providers of office space in their endeavours to create safe, clean, cost-effective workplaces with low environmental impact.
Sontay's smart sensor range monitors important building control criteria such as temperature, humidity, quality of air and lighting, occupancy, and power use. Optimising these criteria in real time lets building operators create a safe, healthy environment for their tenants, while controlling costs and making the most efficient use of available resources.
What were the objectives of the project?
To ensure that Sontay continues to meet its customers' needs, the company relies on the development of new product lines and the improvement of existing ones. Optimising and improving its in-house processes is of equal importance.
For this project, Sontay wanted to improve the usability and reliability of its smart sensors and improve production throughout, all without increasing production costs.
About Partner Electronics
Partner Electronics is an electronics and embedded firmware design services team specialising in microprocessor circuits, wireless interfaces, power and battery systems, and video and imaging. Partner Electronics' design team provides its clients with access to over a dozen electronics engineers with decades of experience.
The company supports large and small manufacturing businesses with their specialist skills and resources, enabling them to optimise and improve existing offerings, develop new products, and reduce time to market.
How we supported the project
Acting as Sontay's primary resource for electronics design, our work to improve product usability led to the development of an enhanced portfolio of sensing solutions including a bespoke BACnet and Modbus enabled range of products.
The new product family features a design with modifiable sensor configurations, as well as an improved user interface.
What are the benefits?
Monitoring environmental factors in a building requires a range of sensors and applications. By enabling Sontay's sensor products to communicate with each other and providing a new, more user-friendly interface, our collaboration allows end customers to monitor conditions in their buildings more effectively.
In addition, the collaboration produced a sensor family that can be produced more efficiently as one product can be configured for different purposes. Sontay can now meet the needs of different customers with a single product family.

How Sontay views its collaboration with Partner Electronics
Sontay's commercial and Marketing Director, Stacey Lucas, commented that "outsourcing our design requirements to a company with a high level of expertise works well for us."
The Partner Electronics team prides itself on meeting clients' goals and helping them to develop successful products. One of Sontay's engineers noted that 'both developments went extremely well, and Partner Electronics exceeded my expectations on completion date.' Later going on to describe the collaboration as first class.
For the Partner Electronics team, regular communication is key to ensure a smoothly running collaboration.
Talking at the end of the project, one of Sontay's engineers commented: "Keeping track of arising issues is a challenge in any big project. Our regular meetings with the Partner Electronics team made sure we did that successfully."