One of the great perks about working for Partner Electronics is how near we are to the Silverstone's circuit and last Friday we were lucky enough to be able to see Friday's running of Formula 1.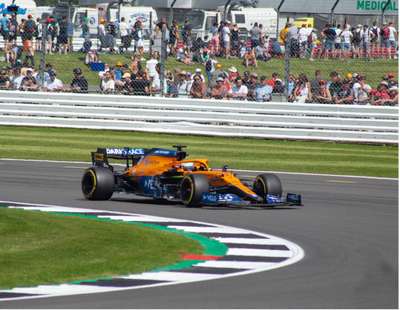 This year Silverstone has been chosen as one of the three race weekends where they would trial a 'Sprint Qualifying' format; with the Friday now seeing the qualifying, something previously seen on the Saturday.
After such a long time away from live sports due to the pandemic, it was so exciting to be back and able to enjoy the British Grand Prix as a team. As Partner Electronics has had some new additions to the team, as well as welcoming both interns and work experience placements, this event was a good team building event that was enjoyed by the whole team.
Watching F1 live also allows us to see the engineering developments that are being made in the sport, most of which are being developed nearby to us with many of the teams basing themselves near Silverstone.
Seeing engineering developments like these, including electronics engineering, is exciting and motivates us to push our own capabilities. We have previously worked with clients within motorsport, as well as a wide variety of other sectors. Being able to work on projects with a wide variety of applications is the perfect launch pad for a successful career within electronics engineering.
Partner Electronics offers great opportunities just like this. As well as great team building activities, personal development and training events, and a supportive team; Partner Electronics is the perfect place to begin a successful career within electronics – whether that be your first job or an internship.