Overview
Partner Electronics is looking for innovative Graduate Electronics Engineers to join our talented team which provides product design assistance and solutions for clients in a wide range of sectors including consumer electronics, telecoms and defence.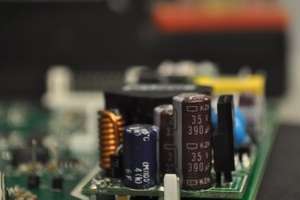 We are looking to appoint enthusiastic and focussed engineers who will fit well into our team and get tasks finished.
Due to the broad spectrum of work we do, it is likely you will have the opportunity to work on different projects each week.
In order to make the most of this you will need an inquisitive mind and the capacity to take on responsibility as you are likely to be working with clients from day 1.
Working within both our hardware and software specialisms, the successful candidate will have the opportunity to work with, and learn from, an experienced group of design engineers, with the view to developing into an industry expert.
This role will be based at our Silverstone offices, in superb countryside, in a region notorious for its long-standing history of being at the forefront of cutting edge technology.
Key Tasks
Working as part of the engineering team to assist and support design projects.
Creating, testing and assembly of prototypes.
Embedded C programming.
Designing and implementing software and firmware.
Software debugging, testing and documentation.
Product certification.
Requirements
A strong theoretical understanding and practical ability with electronics.
Good maths skills relevant to electronics and physics.
Excellent verbal and written communication skills.
Strong competency in task and time management.
A good engineering degree (1st or Upper 2nd) or equivalent.
A car and clean UK driving licence or method to get to work in a rural setting.
British/EU Citizenship – no work permits. No known reasons to fail a security clearance.
Attributes
Polite and clear communicator.
Adaptable and willing to learn new skills and technologies quickly.
Confidence to make decisions when able and to ask for help when needed.
Keen to express own ideas.
Curiosity, creativity, initiative and imagination.
Eager to learn and share knowledge.
Problem solving skills.
Reliable task and time management.
A team player.
Benefits
Competitive salary plus sign on bonus.
28 days' holiday including Bank Holidays.
1 additional day's holiday for first seven years of service - increasing from 28 days to a maximum of 35 days per annum.
Pension Scheme with generous company pension contribution.
Lifestyle package offering discounted goods and services.
Bespoke coaching and mentoring programme.
Life insurance.
Friendly and supportive working environment.
Sign on bonus.
Location
Our office is located in Silverstone, a vibrant village in rolling rural landscape of South Northamptonshire, ranked as one of the top [15] places to live in the UK for Quality Of Life.
This area has excellent transport links to both London and Birmingham whilst being immersed in a region of the country renowned for engineering services and expertise.
We've signed the Gradcracker feedback pledge.
(This means that we will supply feedback if requested after an interview.)
1e127ede32d8f816eacfb0aed73cee11