Who we are and what we do
Partner Electronics has been providing electronics design and engineering support since it was formed in 2007 by a group of experienced electronics engineers.
Our aim is to provide an innovative engineering resource to businesses and engineering teams that gets the best from the electronics in any product.
We provide a more flexible and cost-effective option to engineering and project managers who need additional resource and skills to complete their projects.
From our experience of managing projects, we know that particular skills are required at varying levels during a project, and we are set up to provide those resources in a flexible way.
Partner Electronics has always been based in Silverstone in the heartland of England. Initially based in the Silverstone Innovation Centre before moving in 2010 to larger premises at New Rookery Farm just a mile or so down the road. Our offices provide larger offices, a new workshop, and meeting rooms. As the team expanded, the opportunity was taken in May 2012 to expand into the adjacent unit, further improving the facilities to serve our customers.
---
Industries
We work with ambitious businesses in a wide range of markets, including:
Industrial Controls and Sensors, including Hazardous Environments (ATEx)
Medical Equipment and Instruments (MED, EN13485)
Consumer and Audio products
LED lighting and controls
Military and Defence
Energy and Low Power, Harvesting
---
What we can give to you
PEL is a forward thinking company. This is why our recruitment policy revolves around finding talented graduates who aspire to become industry experts. We have a wealth of knowledge, to enable your career progression and our senior engineers are trained and keen to pass on their expertise.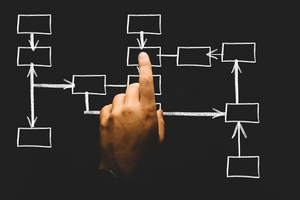 As a bespoke engineering design consultancy PEL believes they can offer you a level of responsibility and support which you would struggle to find in other programs.
From day one you will be involved in real work and projects, as you enter an immersive learning zone and pick up knowledge on the job.
Partner Electronics needs you to have a thirst for knowledge and a love of electronics, as you will be awash with learning opportunities in your time here.
We will support your development, providing specialist training to help you become an effective member of the team as soon as possible. Within a few short weeks of starting you could be overseeing your own projects!
Partner Electronics really is the ideal location to start your engineering career due to the sheer wealth of experience and knowledge you will pick up.
We are a member of the Gradcracker Five-Year Club
We have been a Gradcracker advertiser for at least five years. We recruit regularly and should still be doing so whenever it is time for you to apply for placements or graduate positions - make sure that you Follow us to be alerted to any of our new opportunities.