Partner Electronics are looking for an Electronics Engineer Intern to join our team which provides product design assistance and solutions for customers in a wide range of sectors including consumer electronics, telecoms and defence.
Working as part of a hardware and software engineering team, the successful candidate will have the opportunity to work with, and learn from an experienced group of design engineers.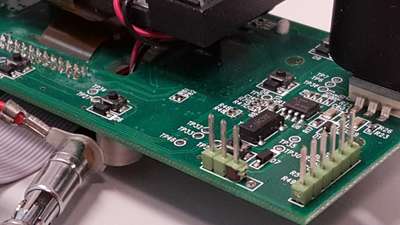 We are looking for an enthusiastic and focussed engineer who fits well into our team and gets tasks finished. For the right candidate, there is potential for this role to develop into that of Design Engineer, as performance is demonstrated.
This role will be based at our Silverstone offices, close to Milton Keynes and Northampton with its fast train links into London, in a region with a long standing history of leading edge technology, from telecommunications to motor sport. From here we work with our clients throughout the country and beyond, to deliver technology solutions.
Duties and tasks:
Working with the engineering team to assist and support design projects.
Testing and assembly of prototypes. Software debugging, testing and documentation.
Key outcomes:
Successful completion of the duties and tasks allocated within the team.
An opportunity to develop an area of interest with other engineers during R&D.
Ideal candidate profile:
The successful applicant must have:
A strong theoretical understanding and practical ability with electronics.
Good maths skills relevant to electronics and physics.
Strong competency in task and time management.
An engineering student working towards (1st or Upper 2nd) or equivalent.
Must have relevant entitlement to work in the UK. No known reasons to fail a security clearance.
Attributes
Polite and clear communicator.
Adaptable and willing to learn quickly.
Keen to express own ideas and to take on new ideas.
Reliable task and time management.
A character that makes the team stronger.
Benefits
Competitive salary
28 days' holiday including Bank Holidays.
1 additional day's holiday for first seven years of service - increasing from 28 days to a maximum of 35 days per annum.
Pension Scheme with generous company pension contribution.
Lifestyle package offering discounted goods and services.
Bespoke coaching and mentoring programme.
Life insurance.
Friendly and supportive working environment.
Sign on bonus.
We've signed the Gradcracker feedback pledge.
(This means that we will supply feedback if requested after an interview.)
1e127ede32d8f816eacfb0aed73cee11