About us
We are an award winning business and an innovator in our market place. Backed by the largest and best-known banks and building societies in the UK – Barclays, Lloyds Banking Group, Nationwide, RBS, Santander and CYBG – we have made record profits for the last 4 years and in 2018/19 our turnover was £15.2m. We provide software and web service solutions for mortgage brokers and lenders and our software plays an essential role in the UK mortgage industry. Our close-knit team of just over 120 people and our entrepreneurial, 'can do' culture gives our business that sense of dynamism and innovation that is a hallmark of many of the best UK technology firms.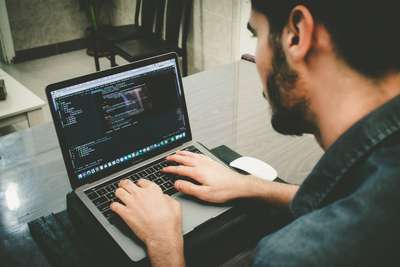 Software Development
At Mortgage Brain we take software development very seriously – indeed we plough over 40% of our annual expenditure back into it – and we are now seeking two exceptional individuals to join our established graduate development programme and train as Software Developers. After a comprehensive introduction to our business you will be given increasing levels of responsibility within one of our development teams; fairly quickly taking on a remit that embraces all areas of the software lifecycle. At the same time, you will be given full support to undertake renowned, externally recognised qualifications, as well as being supported to develop your broader technical and personal skillsets; all with the aim of you becoming part of our next generation of Software Developers.
What you'll need
In order to be considered, you must be looking to achieve (or already have) a minimum 2:1 honours degree in a computing discipline. You must also possess a keen interest in IT and a desire to develop industry leading software solutions. In addition, it is essential that you have a good understanding of modern programming techniques combined with knowledge of the principles and major concepts of current operating systems, databases and networking/communications (with particular reference to the internet). Your 'softer' skills are also very important and we seek people with strong critical reasoning ability, good communicating and influencing skills and the maturity, professionalism, drive and organisational ability to succeed.
This is a fantastic time to join an Agile, innovative team with ambitious plans for the future. If you are genuinely 'switched on' by what we have to say, then we are very keen to hear from you. At Mortgage Brain, people with good ideas really make a difference and we look forward to seeing what you can do.
Application details
We strongly encourage you to apply as soon as possible, since we have limited positions available and we are keen to start engaging with well qualified and motivated individuals at the earliest instance
1e127ede32d8f816eacfb0aed73cee11