About AECOM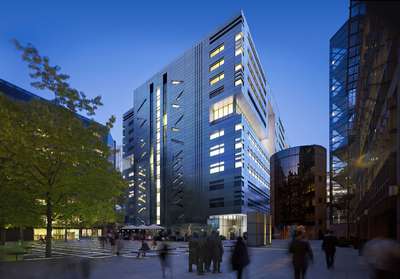 We are a leader in all of the key markets that we serve, including transportation, facilities, environmental, energy, oil and gas, water, high-rise buildings and government. Delivering clean water and energy. Building iconic skyscrapers. Planning new cities. Restoring damaged environments. Connecting people and economies with roads, bridges, tunnels and transit systems. Designing parks where children play. Helping governments maintain stability and security. AECOM connects expertise across services, markets, and geographies to deliver transformative outcomes.
We are the first whole environments business, going beyond buildings and infrastructure. A Fortune 500 company, AECOM companies, including URS, had revenue of US $20.2 billion during fiscal year 2018.
---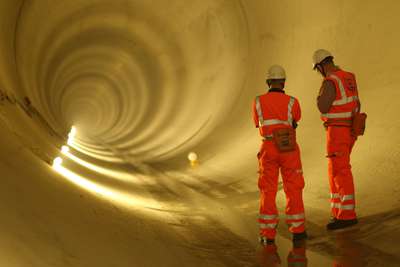 Our Graduates
AECOM invests heavily in the quality of our graduate programme and the opportunities it provides. Of course we do - it is designed to equip our future leaders and technical experts. AECOM currently has more than 800 graduates across the UK & Ireland, learning from some of the most talented and renowned experts in their field, bringing fresh approaches and further diversifying our workforce.
We are looking for graduates from a wide range of disciplines including civil, structural, mechanical, electrical, planning, surveying, project management, building services, sustainable buildings engineering, ecology, environmental engineering, water related disciplines, and energy related disciplines.
As a company AECOM is responding fast to the fact that since we live in an interconnected and challenging world, new thinking is called for. The global population is growing, yet resources are finite and carbon emissions are already way too high. AECOM gets the bigger picture, uniting clever ingenuity with global experience. Our focus is to realise our clients' boldest ambitions. So, where do you see yourself?
---
Graduate Development Programme
We invest heavily in our graduate development programme (GDP) as it is designed to help train the future leaders, both people and technical, of our business. We currently have over 800 graduates across numerous disciplines developing their technical & soft skills, and working towards their professional accreditation. You will learn from some of the most talented and renowned experts in their field, while bringing a fresh approach and further diversifying our workforce.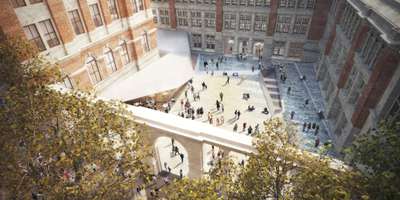 Professional accreditation is key to your development but also to AECOM as a business. We will provide you with all the support and tools required to achieve this as soon as possible, and in return we expect you to own your development to drive this forwards. Below we have listed the key components of our GDP:
2-day Induction – opportunity to learn more about the AECOM business globally, engage with some of our senior staff, and network with many of your fellow graduates from across the UK&I
Residential Training Events – over the course of the GDP you will attend a number of residential training events covering key business knowledge and soft skills, including our financial, legal and commercial approaches, project management, negotiation, time management and presentation skills
Professional Qualification – all our graduates are supported towards a relevant and recognised professional qualification, including full financial and development support
Mentor – you will be provided with an experienced mentor who will support your professional development through regular reviews, identifying training and experience requirements, and sharing with you their knowledge and experiences.
Technical Development – through on-the-job training within your team including any appropriate software training required
Secondments – where appropriate to provide you with specific experience, or to support projects in the UK or internationally
CPD - Support towards your continued professional development ranging from attendance at conferences, to financial backing to enter professional awards and competitions
Opportunity to work on live client projects from your very first day in your role
External Training Courses where required
Multi-Disciplinary Exposure due to the nature and diversity of our business, developing your understanding of other disciplines, developing your technical expertise further, and improving your ability to work with different types of people
Social Activities– we expect you to work hard so it's imperative that you enjoy your work environment, so regular social events are organised within the graduate community including sports clubs, cinema nights, pub quizzes and charity events