About AECOM
At AECOM, we believe infrastructure creates opportunity for everyone – uplifting communities, improving access and sustaining our planet.
We're committed to managing our business with the upmost responsibility and to always strive for better — be that reducing emissions, creating social value or diversifying our senior leadership and workforce.
We understand both the urgency of the challenges facing our society and our responsibility to act in an impactful and enduring way. We're leading the change towards a more sustainable and equitable future, partnering with those who want to make a positive difference in the world.
We're listening to clients and the communities we serve in order to improve lives and livelihoods, and to create sustainable legacies for generations to come.
Thinking without limits is what keeps us at the vanguard. Ideas have no borders, and this ethos is embedded in our culture. The full scope of our global expertise is available to anyone who needs it, wherever they are based.
We're trusted advisors — planners, designers, engineers, consultants and programme and construction managers — delivering professional services spanning cities, transportation, buildings, water, new energy, and the environment. Working throughout the project lifecycle, we're one team driven by a common purpose to deliver a better world.
We are the first whole environments business, going beyond buildings and infrastructure. A Fortune 500 company, AECOM companies, including URS, had revenue of US $13.2 billion during fiscal year 2020.
---
Our Graduates
AECOM invests heavily in the quality of our graduate programme and the opportunities it provides. Of course we do - it is designed to equip our future leaders and technical experts. AECOM currently has more than 800 graduates across the UK & Ireland, learning from some of the most talented and renowned experts in their field, bringing fresh approaches and further diversifying our workforce.
We are looking for graduates from a wide range of disciplines including civil, structural, mechanical, electrical, planning, surveying, project management, building services, sustainable buildings engineering, ecology, environmental engineering, water related disciplines, and energy related disciplines.
As a company, AECOM is responding fast to the fact that since we live in an interconnected and challenging world, new thinking is called for. The global population is growing, yet resources are finite and carbon emissions are already way too high. AECOM gets the bigger picture, uniting clever ingenuity with global experience. Our focus is to realise our clients' boldest ambitions. So, where do you see yourself?
---
Meet the career of your dreams
Do you have your eye on the future and want to make a difference? With expert teams around the globe collaborating to deliver game-changing projects, we provide the resources and environment to help you turn your education and knowledge into limitless career potential.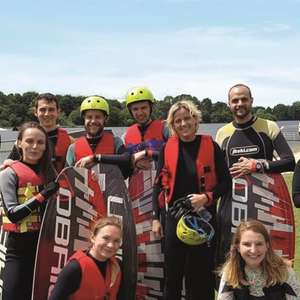 We encourage creativity, support flexibility, value diversity and embrace the new and the ground-breaking.
At AECOM, you'll be exposed to more technical excellence and disciplines than anywhere else, working with visionary clients, partners, colleagues and mentors.
Whether you're completing university or still studying, we have a wide variety of graduate, internship and work study positions available to meet your needs so you can balance both your personal and professional aspirations.
Be a disrupter, be an innovator, be a collaborator. Join us and help the world think bigger.
We are a member of the Gradcracker Five-Year Club
We have been a Gradcracker advertiser for at least five years. We recruit regularly and should still be doing so whenever it is time for you to apply for placements or graduate positions - make sure that you Follow us to be alerted to any of our new opportunities.