We are Newton.
At Newton, we do consulting differently. We go all in, side by side with our clients, at the coalface, on the shop floor, by the production line - listening, understanding, analysing the data and together, solving problems creatively.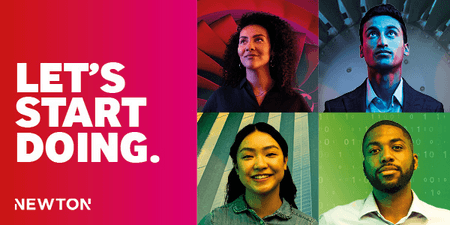 We take on complex challenges in multiple sectors across a variety of industries, delivering results that matter and creating a lasting impact. Kickstart an exciting career in a dynamic field.
We believe even the best organisations can be better. This means doing more than just delivering reports. It means delivering measurable results.
In every organisation, there are complex challenges that can be solved to gain more efficiency and more productivity. Change is essential to improve the organisation. There are plenty of ways organisations can go about effecting change.
At Newton, we are so confident about the impact we can create, that we guarantee our fees against it.
Make an impact from day one.
We are a member of the Gradcracker Five-Year Club
We have been a Gradcracker advertiser for at least five years. We recruit regularly and should still be doing so whenever it is time for you to apply for placements or graduate positions - make sure that you Follow us to be alerted to any of our new opportunities.