Introduction
Beckhoff implements open automation systems based on PC Control technology. Our product range covers Industrial PCs, I/O and Fieldbus Components, Drive Technology and automation software. Products that can be used as separate components or integrated into a complete and seamless control system are available for all industries. The Beckhoff "New Automation Technology" philosophy represents universal and open control and automation solutions that are used worldwide in a wide variety of different applications, ranging from CNC-controlled machine tools to intelligent building automation.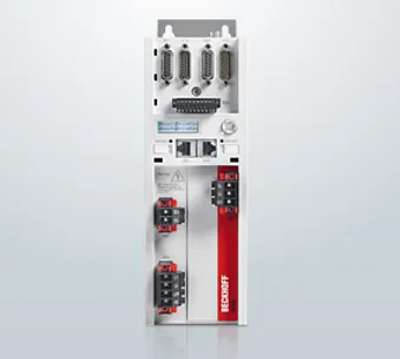 Job Description
Due to continued growth Beckhoff requires an Internal Technical Support Engineer to join the existing team.
This position is to provide support across Beckhoff's extensive product range, including hardware and software support with an emphasis on IEC 61131 PLC programming, Connectivity, Motion Control and Drive configuration on Windows IPC and embedded platforms.
The successful applicant will be part of our dynamic Technical team, which is comprised of internal Technical Support Engineers and external Application Engineers.
Key Tasks
Provide technical assistance across Beckhoff's product range for internal and external customers
Fault finding and troubleshooting on existing systems
Attend internal and external meetings with Customers and the Sales Team
Product servicing and repair
Qualifications
Bachelor's Degree in Engineering or Computer Science, or equivalent
Experience, Knowledge and Skills
Familiarity with Automation and Control Systems
Familiarity with servo drive automation
Higher level programming, in particular Microsoft Visual Studio .NET
Profound knowledge of PC technology
Understanding of IEC 61131 programming environment
Understanding of basic Electronic/Electrical principles
Excellent interpersonal skills with ability to interact with customers
Highly organised and self motivated
Flexible and adaptable to changing support priorities
Excellent written and spoken English
The position is full time and based in our UK Technology Centre in Huntingdon.
The company offers a competitive salary, generous pension scheme, healthcare policy and 25 days' holiday.
Eligibility Criteria
Please note we can only accept applications from candidates who have the permanent and unrestricted right to work in the UK.
1e127ede32d8f816eacfb0aed73cee11