Events to celebrate World Environment Day were held at AWE's sites at Aldermaston and Burghfield to raise awareness of environmental issues.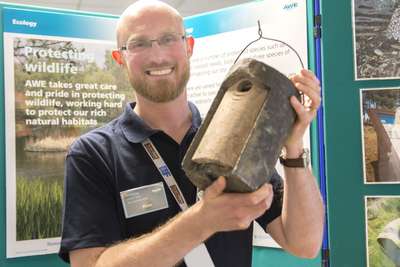 The `drop-in' exhibitions for staff featured displays illustrating AWE's extensive environmental protection schemes, the ways in which its environmental experts plan and deliver the organisation's environmental protection programme and its commitment to environmental performance.
Environment group leader Pete Caddock said: "We called these exhibitions, 'Tomorrow's Challenge, Today's Opportunity', because this is exactly how we approach our environmental programme planning. We wanted to provide our staff and stakeholders with an opportunity to come and learn about the range of work we do here, how these support our business mission and support our aim of being a responsible business. We're very proud to support World Environment Day."
Visitors had the chance to win environmentally-themed prizes, such as wildlife feeders and nesting boxes, in quizzes, meet AWE's expert environmentalists and explore interactive displays and demonstrations.