About Us
---
What if you started your career at the very forefront of nuclear defence, science, technology and engineering? We're looking for talented and ambitious graduates, undergraduates and apprentices across every area of AWE.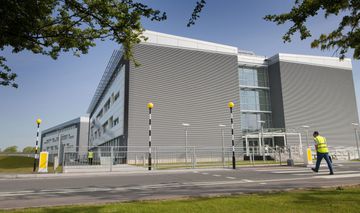 Our team of world-renowned scientists, engineers and specialists undertake critical work, providing and maintaining warheads for Royal Navy submarines – everything from design and manufacture to in-service support and decommissioning.
Our unique nuclear skills and expertise mean that we are also able to provide intelligence and support to the UK Government by developing innovative solutions to combat nuclear threat, terrorism and nuclear proliferation.
We also have a team dedicated to providing 24/7 emergency response support.
Today, AWE is recognised as a centre of scientific, engineering and technological excellence, equipped with some of the most advanced research, design and production facilities in the world.
---
Providing a central role in the defence of the UK
Not only do we play a crucial role in national defence, we are a centre of scientific and technological excellence, with some of the most advanced research, design and production facilities in the world.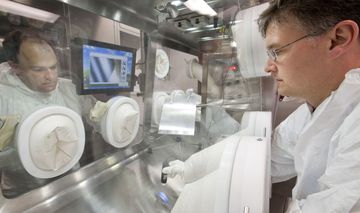 Exciting opportunities in a truly unique environment
If you want to work in a unique and innovative environment, then AWE could be the perfect place for you – whether you are a scientist, an engineer, a mechanic or a business professional.
Whatever stage you're at in your career, we're always looking for high quality candidates.
Working at AWE
You could be part of a unique team supporting the defence and security of the United Kingdom – something AWE has done with pride for more than 60 years. Working with us is exciting and challenging – in fact it's everything you would expect from a company that supports national security.
---