Five of the most in-demand skills for the future of work include collaboration, cognitive flexibility, complex problem solving, creativity and emotional intelligence and you can explore more about these here. But how are these cultivated?
Well, more than ever before, the answer is in your own hands. Employers, like EY, can support you along the way, providing many personal and professional development opportunities. But ultimately it's your responsibility to manage, leverage your networks and experiences, market yourself – and make the most of the opportunities you see.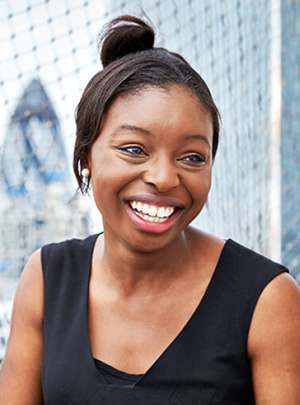 Here are four key mindsets – or attributes – that will help you begin and grow a successful career in business:
1. Self-development
In a future where at least 35% of professional jobs will be automated – how do you keep your skillset up to date?
Never stop learning. As the world keeps changing you will need to evolve with it. What skills do you have already, and what skills do you need to develop? Invest in your own success. There are many resources at your disposal to continue your development – from free online media like YouTube and webinars to subscription-based training courses and professional qualifications.
2. Self-promotion
More than half of jobs are found through word of mouth and networking – how do you make sure you're at the top of the list?
Think about your personal "brand" and how you promote it. What do you want to be known for? Start a portfolio of your successes that you can build on as you develop in your career. Blogging or vlogging about what you do can be a great way to develop your own voice and demonstrate your expertise. It doesn't all have to come from you – sharing best practices can help raise your profile as a curator, if not creator, of interesting content.
3. Self-reliance
Whether it's coping with a number of tasks at once or reacting to uncertainty, we all need self-belief, confidence and the resilience to bounce back.
Being self-reliant and resilient is about learning to trust your instincts and look at your wellbeing as a priority. At EY we're helping people do this through our Health EY THRIVE initiative. It's also about limiting behaviours that might negatively impact your ability to succeed. Unplug from distractions - be present and switched on while you're at work, and switch off for downtime. Getting enough sleep, having a balanced diet and making a concerted effort to look after yourself are all ways to help you go further.
4. Not all by yourself
With all this focus on yourself, it's important to remember: It's not just about you. As the most successful people in business will tell you – it's the people around you who'll help you truly reach your potential. So bring others with you and support each other at every step.
Find a mentor: Whether through a formal scheme (like the coaching we provide for apprentices and graduates at EY) or checking in from time-to-time with someone you know who is more experienced than you, find others to help guide you on your way. As you grow more experienced, don't forget to pass on advice and guidance to support more junior people.
Expand your groups: At EY there are a number of diverse and inclusive groups you can get involved in. Are you already part of a networking group or society? Take a more active interest and meet other people you can learn from.
Build your network: There's strength in numbers. Think of who you know already – whether that's others you've studied with, or those who start with you on your chosen programme of work – stay in touch, be helpful and support each other.
Tap into your social networks: Find and connect with people who have similar roles and interests. Attend meet-ups and networking events, share best practice and meet people who know what you're going through – if only to let off steam!
These four key attributes can help you become your best self – at home and in the workplace now and in the future. Take some time to develop your skills, look after yourself and become the best you can be.