About us
At Sky Betting and Gaming, we do things our way. We're home to brilliant digital minds, and brilliant online brands like SkyBet, SkyVegas, Soccer Saturday Super6 and Sky Sports Fantasy Football.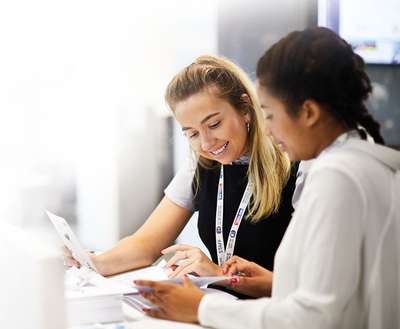 Our unique company culture has replaced suits and ties with casual dress, pool tables and arcade tournaments. We've built a workplace that inspires smart creative people to make brilliant customer experiences. It's no wonder we've been named one of the UK's best companies to work for (for 4 years running!).
We've grown substantially over the last few years and now there are more than 1,400 of us working together to make Betting and Gaming better.
It's our mission to proactively grow our own technical talent to ensure that we are able to future-proof the business. And that's where our unique Tech Academy comes in.
But when it comes to our people, our #1 mission is to grow our own technical talent to make sure our business is fully future-proofed. And that's where our unique Tech Academy comes in.
Join us and we'll support you as you work towards achieving a company sponsored Masters in Digital and Technology Solutions, accredited by Sheffield Hallam University. The Masters runs over two-years and training will be a blend of theory and practical lead by Sheffield Hallam Lecturers and our own market leading engineers.
As we have the opportunity to provide the necessary technical training we recruit based on core capabilities including; pragmatism, adaptability, creativity and good people skills. This means we are open to all degree discipline, so if you're interested in a kick starting a career in technology our Tech Academy Graduate Programme could be for you!