Kishore Pashindla, Technical Trainer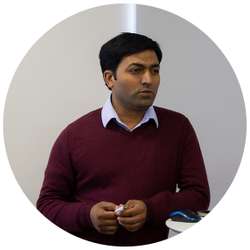 Experience
Technical Trainer and IT Lecturer with 12 years' experience helping students and graduates learn the latest technical languages and development processes.
Taught Software Development at the London College of Business Management & Information Security
Led bespoke Java and Software Development training programmes at one of the largest learning services organisations in the UK.
Proven expert as an Oracle Certified Professional in Java SE 8 Programmer
Now teaches Software Development, Production Support and DevOps courses at the mthree Alumni Academy in London and Singapore.
Education
Master's of Computer Science from the University of East London
Bachelor's degree in Computer Applications from Osmania University.
Skills and Expertise
Java, C++, C, Oracle SQL, Scala, Python, Spring, Hibernate, Servlets and JSP
Agile Methodologies, Web Services, Software Design, Web Applications, ITIL, Requirements Analysis.
---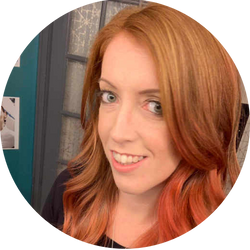 Su Morton, Academy Lead, North America
Experience
Su started as a graduate working in Production Support in 2006. For 13 years, she worked her way through the ranks and when she left Deutsche Bank last year she was responsible for approximately 100 people between North America and her global team. She decided she wanted to change direction, but still use the skills she'd built up over the years. So, when she discovered there was an opportunity with mthree to lead their Academy in North America she knew it was the right step to make.
Education
Bachelor of Engineering in Computing from Imperial College London.