What happens at the end of the Alumni programme? Insight from Sehreen
Sehreen graduated from King's College London with a Bachelors of Science in Business Management. She joined our Alumni programme in 2016, where she completed her 2 year placement at NatWest Markets in London.
We caught up with Sehreen to find out how she found the process of completing our Alumni programme and converting to a permanent employee with NatWest Markets.
"When you reach the end of your two year Alumni placement, you know you're about to go from one level to the next in your career. I was surprised when I realised how much I'd learned and it made me really excited about the opportunity to take on more responsibility in a senior role.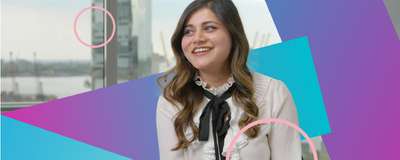 Before my last appraisal, I mentioned to my manager that I had a personal interest in business strategy. We had a conversation about how my role would evolve, and how I could start running my own projects. Then towards the end of the appraisal, she said they wanted to take me on in a permanent position. I was thrilled! Together with MThree, we figured out how the transition would take place. We talked about the admin and had a final goodbye. Overall, it was a really smooth process.
I'm still in touch with the team at MThree and the other Alumni. We work in similar areas and we started around the same time, so we've stayed friends. I often get to see them at networking opportunities like our Women in Tech events.
Looking to the future, I'd love to go for a Vice President role. Someone once gave me some great advice: always craft your mindset to match your next role. I'm being proactive by making an effort to gain exposure to new tech and soft skills, and learn about where the industry is going.
Innovation is a huge focus in both finance and technology, so I want to continue learning and improving to achieve my goals."