Introduction
Safran is excited to launch its 2023 Graduate scheme in partnership with Roxel, and is looking for an inquisitive, quality focused person to join our Information Systems department. If this sounds like you, then we'd love to hear from you!
As one of the world's most innovative companies, Safran develops everything from jet engines, landing systems and helicopter flight controls, through to optronic systems, nacelles, seats and interiors.
By joining Safran, you'll have the chance to shape and influence our exciting future, as you learn from our experts and take part in ground-breaking projects.
Our UK Graduate Programme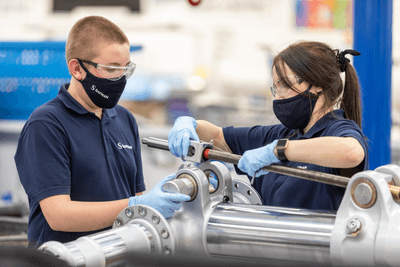 Joining our IS team, you'll be welcomed into a supportive professional culture, and will be able to get stuck in with hands-on work across our business.
Our two-year programme typically consists of a number of placements potentially in different locations, helping you to fully experience and understand Safran, and the work we do. You'll complete these placements alongside our own Finance Graduate training programme, coordinated by Safran University.
The individual placements will offer you a wide range of opportunities - you may find yourself at the heart of our operation, working on services and projects which secure our data and systems from external attacks, or supporting the design and implementation of new systems based the latest technology available in both cloud and hybrid cloud.
People development is a top priority for Safran as a multinational corporation. Our people are our most valued asset, as we aim to deliver high performing, safer, and more environmentally friendly technology solutions.
Safran continually invest in developing our employees' skills and expertise, and support them throughout their careers.
What are the next steps?
If you're interested in the scheme, you can apply with a CV, by 30th November 2022
We'll hold Virtual Interviews on Microsoft Teams on weeks commencing 5th & 12th December 2022
If you're successful here, you'll join us for an Assessment Centre in Gloucester from week commencing 27th February 2023, after which we'll share the final outcome and feedback with you
Following this, if you're offered a place on the scheme, you'll visit your host site before the scheme begins in September 2023
What do I need?
We're looking for passionate and driven individuals, who are keen to learn and make a difference within our team. As a large part of your work will be client-facing to our business or customers, you'll need to be comfortable communicating problems and solutions clearly, to build trust with your stakeholders.
You'll be comfortable reviewing and quality checking information, challenging your colleagues on the accuracy of information where needed.
To be eligible, you'll also need the following degree level qualification or equivalent:
Minimum 2:1 degree in any subject, ideally in Computing, IT or a business-related subject
If you're successful, you'll need to complete some pre-employment checks before you start, as part of the Baseline Personnel Security Standard legal requirement. This will include a DBS record check and standard Right to Work checks, while some placements will also require National Security Vetting. We'll share more detail around these requirements in the application form.
More About Us: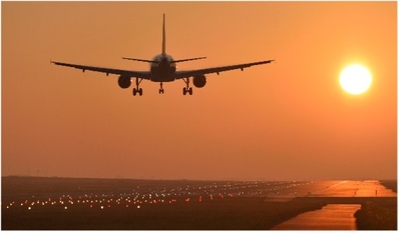 Safran is a leading international high-technology group with two core business areas: aerospace and defence. Its 76,000 employees work across 31 countries, with limitless opportunity on offer within aerospace for the design, production and maintenance of aircraft landing gear, electrical systems and engine nacelles.
In the UK, our organisation has played a key role in local aerospace industries for over 80 years, with over 3,000 employees supporting prestigious customers, including government agencies and major prime contractors.
Safran's Graduate scheme also includes opportunities to work directly with Roxel, either as the main host or shorter-term as a placement during the two year scheme. Roxel are a true technological innovator, designing, developing and manufacturing solid propulsion systems and related equipment for all types of rockets and cruise missiles.
Our Benefits
In addition to your starting salary of £29,000 per annum, we'll fully support you in your choice of professional studies to complement your ambition.
As a valued member of our team, you'll also receive 25 days' holiday per year, and access to the following Safran benefits:
Employee Assistance Programme
Benefits Portal
Health Scheme
Share Scheme
Competitive Pension Scheme offering 9% employer minimum
Previous Graduates available as support buddies
Professional study support available
We've signed the Gradcracker feedback pledge.
(This means that we will supply feedback if requested after an interview.)
1e127ede32d8f816eacfb0aed73cee11