At Bakkavor we love a celebration and it was recently the turn of our graduates to celebrate by descending on the Brecon Beacons in Herefordshire to mark the end of a successful year on our Scheme.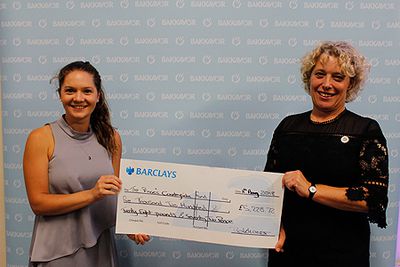 The two-day event was hosted by our HR talent team and our training partner, Fieri Leadership. In the beautiful countryside of Herefordshire, our graduates spent a day with their chosen charity, the Prince's Countryside Fund, visiting two local farming businesses to learn about the different ways the fund supports the farming industry. The visits demonstrated first-hand the initial stages of the food production chain, and how we as a company recognise our corporate social responsibility within the food supply chain.
In the evening, some of our senior leadership team from across our businesses joined the graduates to celebrate their successes. For our second year graduates, the event marked their graduation from our Accelerated Management Scheme programme; for our first year graduates, it marked a great year of progression; with an awards ceremony for outstanding performances across both years. Claire Saunders and Lucy Smith representatives from the Prince's Countryside Fund also attended and were presented with a cheque for £5,228.72 raised by the graduates through fundraising initiatives they had organised throughout the year.
On their final day, after a night of celebrations, the graduates participated in the next stage of their leadership development training with Fieri. The event concluded with an inspiring talk from Sandy Hennis, a record-breaking Antarctic explorer who was part of the first female team to get to the South Pole under their own power.
Congratulations to all of our Bakkavor graduates for a successful year.