Sustainable Product Innovations
Cadence is proud to be a leader in designing power-efficient chips and is committed to advancing the development of sustainable technologies. Our solutions enable our customers to achieve better performance with less power, helping to create a more environmentally responsible product and a more sustainable environment.
Low-Power and Energy-Efficient Design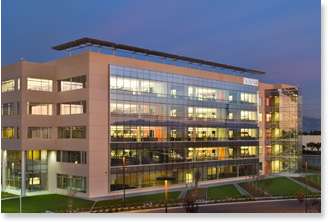 Cadence recognises the importance of energy-efficient semiconductor design as one of the electronics industry's most pressing challenges, and has taken on the challenge in developing end-to-end solutions for low-power design.
As opposed to conventional techniques to save power – such as keeping whole systems active to implement energy-wasting sleep or stand-by modes – engineers can use our advanced technologies and methodologies to "design-in" energy efficiency at the level of transistors and wires on silicon.
These green silicon designs have already been proven to reduce power consumption. Saving power in this way not only helps protect the environment and its resources, but also enables our customers to differentiate their products in an increasingly competitive market – through enhanced energy efficiency, reduced heat, and greater reliability.
Sustainability at Our Sites
Cadence is also committed to addressing the environmental impact of our facilities and business operations. We are working to implement waste reduction initiatives, to reduce our energy and water consumption, and to minimise our overall environmental impact in our communities.