Our story
Cadence is a pivotal leader in electronic design, building upon more than 30 years of computational software expertise. The company applies its underlying Intelligent System Design strategy to deliver software, hardware and IP that turn design concepts into reality.
Cadence customers are the world's most innovative companies, delivering extraordinary electronic products from chips to boards to systems for the most dynamic market applications including consumer, hyperscale computing, 5G communications, automotive, aerospace, industrial and health.
We offer solutions for semiconductor and system companies, offering the broadest, most integrated end-to-end solution to help today's electronic designers do their best work creating tomorrow's products.
Cadence Tensilica powers Microsoft HoloLens
Meaningful Work. Global Impact.
Each day with Cadence offers exciting opportunities to create a better, more connected world. We are leading the charge to solve technology's toughest challenges. Working at Cadence means working alongside the industry's brightest people and innovating for the biggest, most innovative companies around the globe.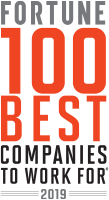 Our culture sets us apart as a community of passionate, bold, and creative people. Collaboration is deeply engrained in how we work with each other and our customers. To join Cadence is to join a collaborative, global team united by a shared enthusiasm to explore new challenges.
People come to Cadence to do meaningful work with a global impact. Headquartered in San Jose, California, we operate in 21 countries and boast 26 global R&D centres. Our EMEA headquarters is located in Bracknell, UK.
We never stop learning, never stop exploring, and never stop pushing the limits of what's possible. At Cadence, we're changing the future of technology.