The Building Research Establishment (BRE) is launching the Centre for Smart Homes & Buildings (CSHB) to aid the UK housebuilding industry and promote the installation of smart technology in homes.
The aim of the centre is to improve the use of smart products and services within the built environment and BRE is partnering up with companies such as EDF, BT and Telefonica for the venture.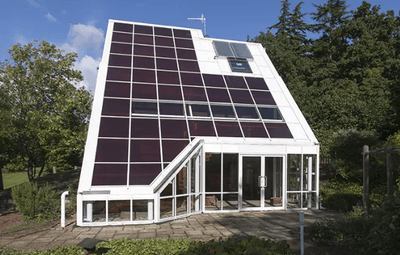 The BRE says smart home appliances present both opportunities and challenges in the fields of energy conservation, health and wellbeing, safety and security, connectivity and data privacy.
Many new homes now feature sensor-activated lighting, smartphone-controlled boilers and smart meters. In addition, devices such as Alexa, an intelligent personal assistant recently launched by Amazon, pave the way for voice-activated products to become commonplace in the home.
A key feature of the CSHB is the "living laboratory" a smart home on BRE's headquarters site near Watford, which was created in 1997 to trial and test smart tech in a real setting.
Currently being put to the test in the living lab are digital personal assistants with scientists looking at their ability to connect to all the home's appliances and tech to create an integrated smart home. Also being trialled are a number of assistive technologies that could help older people live independently for longer in their own homes.
Dr Martin Ganley, director of smart homes and buildings at BRE, commented: "Within the rapidly-growing home technology sector, the CSHB will play a vital role in educating the housebuilding sector, ensuring that tech meets the needs of the end user, and providing clarity on the performance of devices and systems.
"As the industry is such a dynamic one, the CSHB will also address and resolve emerging risks, helping the industry and its providers to operate as efficiently and sustainably as possible."