Job Description:
The people we employ have a real passion for the work we do. It is the enthusiasm, dedication and creativity of our people that adds value for our clients and makes us the employer of choice for high-calibre candidates. If you are looking for an intellectually challenging and dynamic career and feel you would thrive in our environment we would be pleased to hear from you.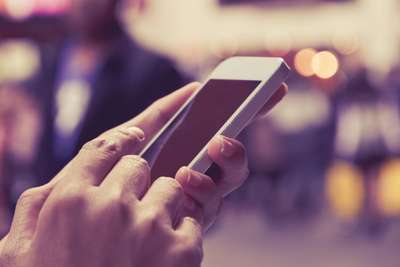 Main purpose of the job
We are actively recruiting for our Risk Team, and are looking for people like you to strengthen our client work delivery capabilities. Working with a range of our staff, from bright graduates to our Directors and other senior managers, you would provide strong analytical capabilities working within teams to deliver work of exceptional quality for our clients. The role will initially be for 4-6 months however, if successful, a permanent position as a Business Analyst within the Risk team may be offered.
Type of work undertaken by group
Arthur D. Little's successful and growing Risk Practice provides strategic safety and risk management consulting to a wide variety of multinational clients in the transport, energy, process and utilities sectors. We combine deep industry knowledge, functional experience and technology skills to help clients deliver complex and demanding products and projects. Our work is never run-of-the-mill. We pride ourselves with being chosen by our clients to work on their most challenging problems from assessing complex areas of risk, building risk models, assisting with decision-making, through to developing and implementing safety change programmes including cultural aspects. We regularly work at the most senior levels within our client organisations and have a real impact on their business.
Specific responsibilities
Given the range of work undertaken by Arthur D. Little's Risk Practice, you will need to be adaptable to fill a variety of roles on different projects. For example, you will be expected to:
Work in small teams, usually on multiple projects running in parallel.
Produce high quality, robust, numerical analyses.
Support client facing activities such as interviews and workshops.
Carry out research activities.
Support the production of written deliverables of exceptional quality.
Work in our office in Cambridge and occasionally at client sites (in the UK and overseas).
Support wider aspects of our business, including business development and client management activities, as well as project delivery.
Minimum requirements
You will have:
Excellent academic background and have recently graduated.
An interest in safety, hazard and risk assessment methodologies.
Demonstration of good communications and report-writing skills.
One or more of the following would also be beneficial:
Experience working in the area of safety and risk.
Additional language skills.
Relevant post-graduate qualification.
Benefits
25 days' holiday
Company pension (pension after 3 months)
Learning & Development
For candidates with family commitments, we are able to offer tailor-made support, including flexible working arrangements and senior mentors.
We now have a Visa sponsorship licence, please also state your eligibility to work in the UK with your application.
We've signed the Gradcracker feedback pledge.
(This means that we will supply feedback if requested after an interview.)
1e127ede32d8f816eacfb0aed73cee11