Business Analyst Interns are outstanding students in their final year of studies, who are approaching graduation, or who have recently graduated from a leading school or university. Arthur D. Little is looking for highly analytical, credible and charismatic candidates with strong presentation skills and a professional demeanor.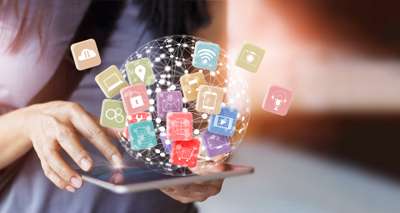 Ideal candidates will have previous relevant experience – either through an internship or otherwise – in an analytical/research role in which they will have successfully applied their knowledge and skills. Proficiency in Microsoft Office packages, especially Excel, and excellent written and verbal communication skills are essential. Fluency in English is required; additional language skills are desirable. The candidate should be a highly motivated self-starter and a strong team player.
The role will include a number of facets relating to the Energy market, with a core focus on clean energy in the realm of strategy, business model evolution, corporate finance, M&A, transaction support, litigation, sustainability, performance improvement and business Intelligence.
The Global Energy and Utilities practice at ADL has continued to grow the Clean Energy offering over time and is focused on supporting the energy transition and all technologies including wind, solar, storage, aggregation, hydro, biomass, hydrogen, clean transportation, natural gas/LNG, nuclear, transmission/networks, smart cities, smart grids as well as Mobility-as-a-service and Energy-as-a-service business models.
A good understanding of Clean Energy technologies, markets and stakeholders across the whole value chain is desirable but not essential. A passion for understanding environmental and climate drivers and helping to drive change is though. Clients include all parts of the value chain including OEMs, Developers, Utilities, IPPs, Investors and Capital Providers. Increasingly we also serve non-traditional high intensity and high integrity energy users looking to decarbonise from heavy industry, manufacturing, transportation, technology, data centres and even retail
The role will be directly reporting to the UK partners of the Global ADL Energy and Utilities team, with responsibilities and likely tasks including:
Management & Strategic Advisory Consulting
Corporate Finance/M&A - sale mandate, capital raising and due diligence
Execution and project management of client engagements
Financial Analysis/Financial modelling
Energy policy development and impact assessment
Qualitative and Quantitative Research - Macro-economic, Industry, Climate Change
Research writing & production
Policy Research
Assistance in engagement origination and business development
Assistance in building of relationship with clients and investors
Preparation and presentation of documentation and analysis
Supporting relevant industry litigation and arbitration cases.
Candidate specification:
The ideal candidate with have the following:
Strong academics – 2:1 at degree level or above, strong school-level results
Relevant degree e.g. in Mathematics, Engineering, Environmental Science, Sustainable finance, Climate management and Finance etc desirable
Proven excellent written and spoken English language skills
Experience in a fast-paced environment would help – Investment Banking/Venture Capital/Private Equity/Accounting firm/Management Consultancy/Renewable Energy Advisory
Financial modelling – advanced Excel required with VBA/Python capability desirable but not essential
Strong PowerPoint skills desirable
Strong communicator – relating to pitch books, client materials, articles and presentations
Excellent attention to detail with proactive, practical and commercial approach
Highly organised, logical, with corporate experience
Sufficient relevant professional experience to demonstrate the ability to be an effective professional and alignment with our firm's values of; integrity, creativity, achievement, respect and empathy
Benefits
25 days' holiday
Company pension (pension after 3 months)
Learning & Development
We are sponsoring VISA's, please clearly state your eligibility to work in the UK with your application. Please include your CV & Cover Letter to strengthen your position.
We've signed the Gradcracker feedback pledge.
(This means that we will supply feedback if requested after an interview.)
1e127ede32d8f816eacfb0aed73cee11