Lendlease defines Diversity and Inclusion as 'all the ways in which we differ'. Lendlease embraces all employee differences including age, gender, ethnicity, physical appearance, values, lifestyle, religion, sexual orientation and identity, nationality, education and family responsibilities, and recognises the benefits that diversity brings to maximise corporate goals.
Reasons for Diversity and Inclusion
Diversity and Inclusion is critical to Lendlease for a number of reasons, including:
embracing and respecting everyone equally is the right thing to do;
increase competitiveness and business performance in a global marketplace underpinning greater employer engagement and collaboration;
helping to establish Lendlease as an 'employer of choice'
building a greater understanding of client needs, helping to foster innovation; and
bringing to life Lendlease's culture and core values.
The Board's Commitment
The Lendlease Board fully supports Diversity and Inclusion, and is instrumental in driving Lendlease's Diversity and Inclusion agenda. As part of its wider process of increasing diversity across the Group, Lendlease is focused on increasing the representation of women at all levels of its business.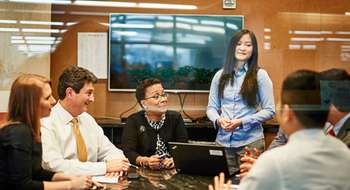 We encourage flexible working because we understand that everyone leads different lives and has different needs. We enable our employees to work from home, work flexible hours, job share and take career breaks.
We were recognised in 2018 as one of The Times' Top 50 Employers for Women, and were highly commended in the Excellence in Diversity Construction News Awards.