This week, our Grad Life series caught up with Tom Hunt, about all things Horizon.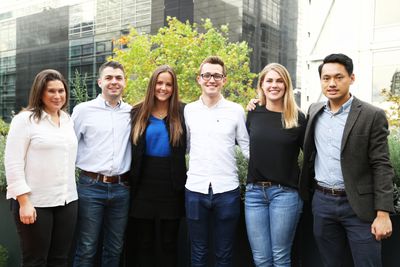 What is Horizon?
Horizon is an internal networking group for people in the early stages of their careers at Lendlease. It's targeted towards supporting future leaders of the business with monthly events, from learning and development, to volunteering and sports and social gatherings. With approximately 250 members (and no membership fees), Horizon provides an excellent platform for meeting people across the business in a variety of settings.
How was Horizon formed?
Horizon was formed a few years ago by a Lendlease employee on the graduate scheme. She realised the potential for a network targeting this particular demographic. After developing a business case for the group and support from senior management, a budget was given to run the events.
What has been your Horizon highlight so far?
My highlight of Horizon so far has been witnessing the success of our Christmas social in 2017. It was the first event that the current Horizon Steering Committee planned and it brought 60 members together for an evening of curling, food, drinks and dancing on a rooftop-car-park-turned-pop-up-events-space in Stratford. It was fantastic to see Horizon members getting to know people they hadn't met before.
What exciting events are taking place this year?
We are currently building our events pipeline with the new graduate intake in mind. We've recently hosted three events in Autumn that were particularly beneficial to new starters. A learning and development workshop focused on mastering your social capital, a 10-mile Tough Mudder event, and a slightly belated summer social at Bounce Old Street, providing an evening of table tennis, food, drinks and socialising in an informal setting.
What does your role as a Horizon Steering Committee member involve?
As the Horizon Steering Committee, we are responsible for the planning and execution of events throughout the year. We are also responsible for reporting the group's activity and success to the Construction Executive Management Team every three months, justifying our expenditure and discussing areas for improvement.
What have you gained from being a part of Horizon?
Through being an active member of Horizon in my first year at Lendlease and the Lead Horizon Steering Committee Member in my second, my network has grown massively. I have developed fantastic friendships across the business and built strong relationships with senior management. Balancing my day job as an Assistant Project Manager with my role in Horizon has developed my time management, delegation and prioritisation skills.