For over 100 years, Rolls-Royce Motor Cars has pushed the boundaries of luxury, creating new realities both within and beyond automotive design.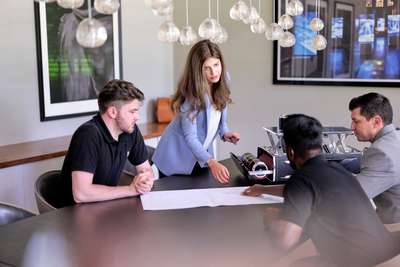 From design and production to launch and aftersales, bringing our iconic products into the world requires a dedicated team of hard-working, responsible, and creative individuals – each of whom helps shape the chapters in Rolls-Royce Motor Cars' legendary story. If you're a student or graduate looking to create change, fulfil your potential and lead the way – there are endless possibilities.
SHAPE OUR FUTURE
From the engineering labs to the workshop floor, we are a close team united by our desire to break new ground and inspire through innovation.
With around 2000 people on-site, everyone at Goodwood plays a vital role in championing world-class solutions and powering our continued legacy of historic advancements. It is only through their passion and dedication that we stand at the pinnacle of luxury, pioneering brands.
New ideas and new drive powers Rolls-Royce's ingenuity, which is why we're committed to nurturing the next generation of leaders in the automotive industry through our entry level programmes.
View our placement and graduate opportunities.
DEFINE YOUR FUTURE
As a graduate, you'll become immersed in our inclusive culture, take on proactive responsibility from the get-go, and will be empowered to shape your career based on your interests, strengths, and learning.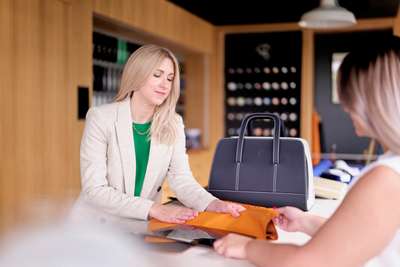 Since greatness inspires everything we create, you'll have the freedom to challenge the norm and put your thinking to the test — growing as individuals every step of the way. Along with personalised training and workshops, you will receive the full support of senior mentors.
Their incredible expertise will help you to network, develop your personal and professional skillset, and guide you down the path of your choosing.
OPEN NEW DOORS
Over the course of the programme, you will become explorers of possibility by working on assignments in other functions, at least one of which will be outside your home department.
You may also have the chance to work internationally at one of our regional offices or within the wider BMW Group, intensifying your knowledge of the industry even further.
BE THE CHANGE
When you join Rolls-Royce, you are given a platform to make a real difference across the company and within society. As part of the wider BMW Group, we have set future-focused goals within a practical and long-term framework — all with the intention to enact positive change and continue our pursuit of proactive responsibility. A dedicated team is the foundation for this, so join us as we develop leading solutions for a brighter tomorrow, today.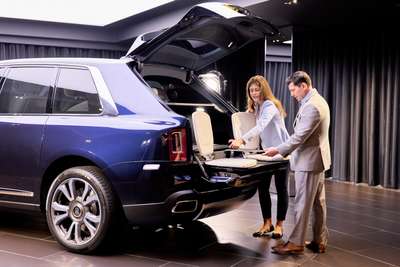 A REWARDING CAREER
We invest in your individual development through continuous learning and development opportunities. We also encourage internal networking on topics of interest and have recently established our Gender Inclusion Network to continue driving diversity and equality here at Goodwood. As part of the BMW Group, you can also explore the exciting option of shaping your career within a network of global, highly-respected companies.
Along with flexible working options, a competitive salary, and bonus schemes, we offer an outstanding benefits package for employees to enjoy. This includes a generous workplace pension, 27 days' annual leave, occupational health services and an exclusive employee discounts scheme.