Welcome to the Waterstons Hub
We're an IT consultancy with a keen business focus; and for over 25 years we've helped our clients build better businesses through the pragmatic use of technology. We've worked very hard to create a company that is built on great people, honesty, trust and responsibility. Our culture is very important to us; it's what sets us apart from most companies – and we're confident it fuels our creativity and innovation.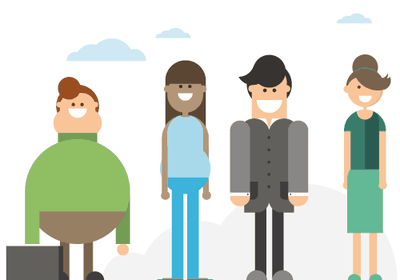 Established in 1994, we've grown to a team of over 180 consultants. Due to the our growth in our regional teams we have recently moved offices in central London and Glasgow, as well as moving our headquarters in Durham to new larger premises. Our core services; Business Transformation, Bespoke Software, Technology and Cyber Security work in partnership with our clients to deliver creative solutions to business problems.
We work with clients in lots of different sectors and industries, although our particular sector strengths are; manufacturing, distribution and transport, education, architecture, engineering and construction. But whatever the sector, we're seen as a trusted advisor, with a passion for delivering technology consultancy and with an exceptional track record for aligning IT with the needs of their business.
A career at Waterstons
We're nothing without our people and that's why recruiting talented individuals is the most important thing we do. When it comes to graduate and placement recruitment, we know our stuff – many of our current people started with us as graduates. We look for capable and committed people, who we trust and empower to make their own decisions.
The direction you choose to take your career in at Waterstons is fully supported by the whole organisation and is determined by personal strengths and aspirations. The speed with which you choose to progress is down to individual motivation and ability and is not constrained by the organisation or team structure; and we encourage an environment of continual learning so our people can expand their skills into new areas of interest. We've been awarded Gold Investors in People three times for a reason.
We don't just have the usual perks such as pensions, competitive salary and healthcare either... we also have pretty awesome benefits like unlimited holidays, flexible and home working as well as great social events.