Role summary
The Continuous Improvement (Process) Engineer is responsible for identifying and leading process improvements in the local logistics supply chain operation to deliver continuous improvement in Safety, Quality, Internal Controls, Service and Cost.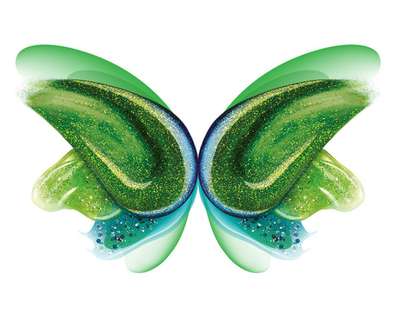 In reality, this means working on, participating and leading a variety of projects at the same time to achieve identified targets in terms of cost savings, efficiency improvements etc. It's very much a team based role with opportunities to progress through the organisation. The role is based at our Bournemouth site which is a global distribution centre. Therefore, there is the opportunity to work across Logistics, Transport, Warehouse, Operations and Customisation as well as Customer Services which provides a fantastic opportunity to learn all elements of our business.
Communication, teamwork and leadership are all vital elements of the people we look to hire. You will be working with all levels of people from Warehouse Technicians to Senior Management. You must be able to manage your time, manage multiple projects, have at least intermediate MS Office skills and bring enthusiasm and passion to the role!
The role reports to our Operations Leader/Process Engineering Leader and you will be part of a team of fun and focused Continuous Improvement (Process) Engineers, each of which has responsibility for supporting specific operational areas and site systems.
Key responsibilities
Foundations - Safety, Quality & Internal Controls
Responsible for Safety in your area – work with operations technicians to identify safety risks and lead delivering improvements, lead investigation for any safety incidents in your area, own development of safety procedures and training, responsible for change management in your area
Ensure quality standards are met in the areas
Ensure safety, quality and internal controls training is on track for your teams
Actively take part in the Safety, Quality and Internal Controls programs
Cost - Process Improvement & Productivity
Identify and own all projects in the 3 year plan for your area and run regular loss analysis in your areas to meet cost saving targets
Identify and own all cost reduction, simplification, new business and system projects in your area
Build capability in the areas by improving training standards through becoming a technical master in your area and developing this expertise with technicians
Improve and maintain standards in the areas
Understand process work in your area and capability to actively support the Operations by Flowing to the required areas when needed
Run To Target (RTT)
Develop the RTT strategy (Daily Operations Processes) for your area – develop/own the work processes and deploy across the operations team
Actively participate in the Operations Daily Direction Setting meeting (DDS) and support DDS members when needed to put in place systemic fixes for losses in your area – lead driving DDS algorithm to deliver continuous improvement in RTT work process
Own in-process measures for the areas and drive improvements related to the measures
Service
Responsible for addressing service failures due to processes and systems in your area of responsibility, and making service reliability improvements.
Own the Area RTT Process – data capture, analysis and recommendations to optimise results
Cover for relevant team members as/when needed
Organisation: Employee Engagement
Lead relevant Team members ensuring the team has quality goals and 1-to-1s and that they are done in a timely manner
Drive Atmosphere (working environment) improvements in area - improve standards to create an environment where everyone can perform at their peak
Functional Leadership:
Take on site functional responsibility and leadership for several work processes/areas e.g. Change Management, Internal Controls, Security, etc.
The Coty ideal fit - key skills
Influential Leadership – You will be required to show leadership skills by reporting to business experts and identifying key opportunities for improvements in Safety, Quality, Internal Controls, Service and Cost for your area.
Setting Direction and manage multiple priorities - This will often require running multiple projects at the same time and you will need to be able to prioritise your time to focus on the biggest opportunities and deliver targets for your area.
Embraces Change - You will need to be an advocate for change in a market and company where our systems are constantly developing and targets changing.
Grows Capability - You must be seeking to develop your own capabilities through becoming a business expert for your area.
Background - You will be working towards a degree in an Engineering or very closely related subject. You may be required to work some shift cycles as and when required and you may also be required to travel to other sites as part of the role.
1e127ede32d8f816eacfb0aed73cee11