If you are currently studying and want hands-on experience during the summer or want to do a year in industry to gain a perspective on your future career prospects, you can engage with our programmes below.
These are typically open to Undergraduate Bachelors & Integrated Masters students who are studying in the UK.
Industrial Placements (for Bachelors & Integrated Master students)
Our Programmes: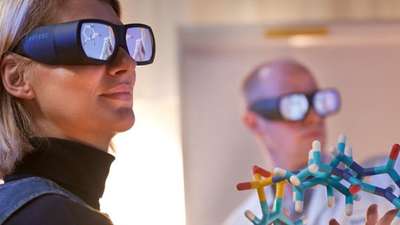 Summer Placements
Our programmes:
MSc Patient Centred Outcomes Research
The Patient Centered Outcomes Research (PCOR) vision is: To provide evidence that improves lives through patient-focused outcomes. We achieve this by developing measurement strategies that integrate the patient perspective into drug development.
The patient viewpoint is increasingly important in drug approval and reimbursement decisions as health authorities, payers, patients, caregivers and healthcare providers seek additional evidence of treatment benefit.
This placement will give you the opportunity to be a part of a team that works on collection of clinical outcomes assessments (COAs) such as patient reported outcome (PRO), clinician-reported outcomes (ClinRO), observer-reported outcome (ObsRO), and performance outcome (PerfO) measures, to capture the patient experience while to better understand patients' perspective of treatment and disease burden.
MSc/PhD Advanced Analytics
In Personalised Healthcare, we leverage real world healthcare data and appropriate analytical techniques to identify the right drug for the right patient at the right time, in order to maximise the value of our products for patients, and for the business.
In Biostatistics, as strategic partners in drug development, we apply our drug development and statistical expertise to the design of clinical development plans, clinical studies, and non-clinical experiments.
As an intern, you will have access to both groups, gaining exposure to individuals with expertise across the development pipeline and in both real world and clinical trial data. This is an excellent opportunity to gain hands-on experience by working on a specific pharmaceutical projects.
PhD Data Science & Analytics
In the biopharmaceutical industry, each data point is part of a patient's story and their contribution to developing better medicines and understanding disease. It is our responsibility to maximise the use of this data for answering new questions and enabling larger-scale analyses for generating new insights.
Data Science placement students will work as part of a team to deliver data and insights about our medicines and to provide solutions that aid the collection, databasing and analysis of clinical trial data for medicines in Roche's diverse pipeline.
During this programme you will work under the supervision of experienced biostatisticians on theoretical or applied problems with direct relevance to Roche's ongoing clinical drug-development research in areas such as oncology, immunology, infectious disease, ophthalmology, and neuroscience.