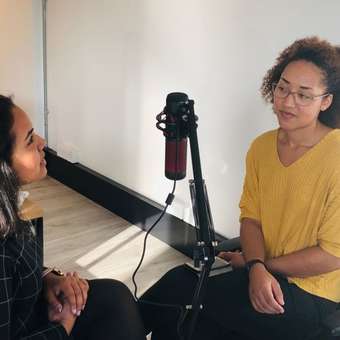 Data Balance Episode 1 with Devon Edwards Joseph
In this episode we sit down with Devon Edwards-Joseph, Data Engineer at Lloyds Banking Group. As an influential woman in data, Devon discusses her unique journey into the industry. She uses relevant examples to demonstrate why diversity is essential within the industry and explains how the industry can collectively make a change by accepting more women.
Data Balance Episode 2 with Asif Sadiq MBE
We caught up with Asif Sadiq – Head of Diversity, Inclusion and Belonging at the Telegraph Media Group – to hear his thoughts on racial inequality in the workplace!
In the second episode of our Data Balance podcast, Asif discusses the challenges many organisations face when they use data to cluster employees together without breaking this data down. As a D&I expert, Asif calls on his own experiences to explain why many companies are struggling to create true inclusion when it comes to race.
Data Balance Episode 3 with Jay Lockwood
In our latest Data Balance episode, we sat down with Jay Lockwood, Founding Headteacher of Logic Studio School to discuss the importance of socio-economic diversity within data teams! Jay tells us how he prepares his students for success by focusing on their digital skills and aspiration and not their background.