The criticality of data-literacy When Gartner analyst Nick Heudecker corrected his organisation's previous estimation of a 60% failure rate of big data projects to a whopping 85%, he took the world of data by storm. Some 3 years on from the now-deleted tweet, it is still memorialised in blogs and articles across the internet. But it is more than a catchy headline. There is still great unease amongst leaders to tackle their big data challenges, and rightly so - implementing data technologies can be costly, especially if unsupported by the right people. Yet, in the subsequent years since Heudecker's warning, investments in data continue to grow exponentially.
So why does the fixation on the failure of data projects prevail?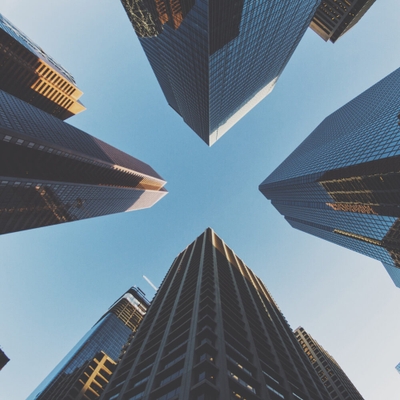 Reimagining Project Management
he lost Twitter thread, captured by TechRepublic, saw Heudecker clarify his views on the big picture issues, which boil down to a problem with project management, rather than the technology itself. The sentiment is echoed by Bill Waid, a member of the Forbes Technology Council, who recognises that investments in data science by most major organisations sit in "a vacuum, away from the individuals who understand the business", where complex algorithms and models do not carry through.
He goes on to explain:
Data science is a team sport. Organisations can't bolt data science onto existing processes and expect success. Successful data science projects marry technical excellence with soft skills, such as collaboration and transparency.
We must then ask upon whose shoulders falls the responsibility of this marriage. Data scientists and engineers certainly do not have the capacity or capability to both develop the technological deliverables as well as oversee the end-to-end cohesion of their efforts into wider business functions. Well-established PMOs or Transformation departments (or equivalent innovation/digital/technological delivery teams) may have already made the leap to forming the required coalition with data teams to see their work put to use. However, amidst the acceleration of digital transformation initiatives, PMOs are facing an onslaught of data-heavy projects. A simple LinkedIn search will reveal the 100,000+ business analysts who are working across UK industry right now, the majority of which will not have the data-literacy to handle them.
Thus, the future business analyst should incorporate practical technical skills into their typical host of capabilities in order to bridge the widening gap between the business and the data teams. Why face the inevitable breakdown in communication on product design or purpose when a prototype model could be designed inhouse before being shipped off to an external data team? The next generation of the UK's workforce have more than proved themselves capable in digital literacy; no longer should we expect excellence in a single track, but anticipate that those who thrive in business-focused roles can also deliver in technical skills to prevent the currently prevalent failure of such projects.
Don't Get Lost in Translation
Managing these large-scale data transformations requires more than just technical understanding. The project lifecycle requires constant communication with those in the wider business who will benefit from a new product or software, from concept to release and beyond. When it comes to the internal adoption of data technology, the final hurdle can be the hardest. Transformation teams need the right vocabulary to understand and articulate the needs of both the business and technical teams, and, most importantly, communicate these to the decision-makers with final say. This role has been dubbed 'the Translator', a term perpetuated by the 2018 Harvard Business Review article You Don't Have to Be a Data Scientist to Fill This Must-Have Analytics Role .
However, the technical business analyst can make an even larger impact on businesses than a project-focused 'translator'. In the question of why data projects fail, one of the most significant blockers is a lack of data culture. Deloitte reported in the Wall Street Journal that under 40% of executives felt their company had a "cultural orientation" to using data for insights and decision-making . Their suggestions for resolution include costly senior hires and training programmes. Yet, there may be a more effective, middle-ground solution sitting right under our noses, should we reconsider the capability of the PMO. By including technical skills and data-literacy in the profiles of junior and mid-tier positions, leaders can utilise these Jacks of All Trades to simultaneously promote a data-driven culture as they assist in implementation and change management efforts throughout the business.
Redefining the scope and capabilities of the business analyst is the next logical step in any large-scale data transformation. While the first rounds of investment in data teams and technologies require heavy influence and resourcing from the top-down, leaders should look to junior professionals to bolster these data projects when it comes to putting plans in action. The next generation are tech savvy, quick to learn, and can provide the cross-function influence that wider cultural change demands.
Our approach
Kubrick was founded to solve the increasing data-skills gap across UK industries. We hire, train, and deploy the brightest graduates and young professionals to assist organisations with their data challenges and transformations with the view to augment their teams. Our specialist stream of Data Product consultants are versed in both product and project management, including requirements engineering, stakeholder management, and agile methodology, and technical skills in SQL, Python, Tableau, and Alteryx, to help our clients bridge the gap between their data and business teams.