A bit about us:
We are an award-winning consultancy that hires smart, aspiring, diverse graduates and transforms them into consultants who can solve our clients' data, AI, and next-generation challenges through high-quality, salaried training and dedicated support.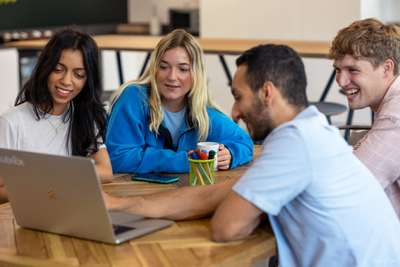 What you'll receive:
Join us straight out of university. No prior experience is needed to join
15 weeks of high-quality, paid training in a specific practice area of data, AI, or next generation technology. The training covers the latest tools and technology and is delivered by industry experts in a way that reflects the real working environment. It is also specifically designed for people without any experience or prior knowledge in the area, and delivered at a pace
Train alongside approx. 30 other new joiners who are also new to the world of data, giving you an in-built network from day one
Ongoing support throughout the 15 weeks of training
Competitive £32,000 year-one salary, with an impressive increase to £40,000 in your second year
Exposure to exciting FTSE 100 organisations and industries
Automatic access to exciting client projects that are typically reserved for experienced consultants
Continuous opportunities to build your skills and understanding in new and exciting areas
Receive access to a range of ongoing development resources, both during your employment as a Kubrick alumni member (if you choose to join your client)
Receive ongoing professional and developmental support from your dedicated People Team representative
Access to a range of benefits to support your mental, physical, and financial wellbeing
Practice areas:
Our training is divided into five unique practices that prepare consultants for different areas and roles within data, AI, and next generation technology:
Data Engineering
As a Data Engineer, you will learn to organise, cleanse, align, and correlate complicated data sets to generate better insight and help businesses transform. We train our Data Engineers in cloud ecosystems and core programming software, including Python, SQL, Alteryx and Tableau, as well as provide overview of Machine Learning for versatility in all the most sought-after areas of data engineering and analytics.
Data Product
Learn to implement a blend of technical and business analysis skills to develop and deliver data-driven solutions for organisations. Our Data Product Consultants fully understand the needs and requirements of a business whilst being an intermediary between data, business, and technology. Skilled in the relevant data technologies, you will utilise your skills to translate data-driven solutions to internal stakeholders in today's agile environment.
Data Management
Learn to integrate technology, data management, and domain knowledge with data governance expertise to meet key business objectives. Our Data Management Consultants combine relevant practical applications and conceptual theories to articulate, shape, and implement high-quality data governance within client organisations, embedding reliable and impactful data use in the heart of business functions.
Machine Learning Engineering
Learn about the industry-relevant techniques which are helping organisations to stay ahead of the curve, including Machine Learning models such as linear regression, random forests, and neural networks. Apply data science algorithms to solve real-world challenges like price prediction modelling, image classification, and sentiment analysis, delivering high-impact solutions for world-leading businesses.
Please note - Our 2022 Machine Learning Engineering cohort is now full and we have paused all hiring. We will resume hiring for our April 2023 cohort in Autumn 2022. We are still actively hiring for all other cohorts.
Cloud Engineering
As a Kubrick Cloud Engineer, you will be critical in our clients' digital transformation, helping evaluate their current infrastructure, explore options for moving to the cloud, and then oversee the migration and the maintenance of the new system. You will collaborate with your colleagues to embed cloud technology and best practice, revolutionising the capabilities and efficiency of teams and business functions of organisations in all industries.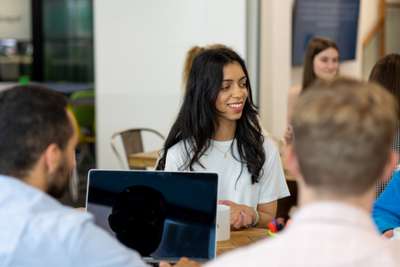 Why you should join:
Our unique blend of high-quality training, access to exciting clients and projects, and dedicated support will accelerate your career much faster than the typical graduate scheme. Within the first few weeks on site, you will be entrusted to work on projects that are typically reserved for professionals with at least one years' experience, and you will continue on this rapid trajectory throughout your career with Kubrick.
Our culture:
We're a fast-growing, agile organisation that values hard work, collaboration, and innovation. We've evolved and expanded our practices to meet and anticipate the demands of tomorrow. We support one another, recognise achievements, celebrate the differences in others, encourage open communications, and are committed to giving our people the best tools to thrive. We recognise the power of diversity of thought and experience to overcome today's biggest challenges and are champions of women in technology, with over 3x the industry average of females in technology roles.
Diversity statement:
Everyone is welcome to apply for our roles, and we are determined to ensure that no applicant or employee receives less favourable treatment because of gender, race, disability, sexual orientation, religion, belief, age, marital status, background, pregnancy or caring responsibilities. We also recognise the importance of diversity of thought within our teams and are fully committed to embracing the talents of people with autism, dyslexia, ADHA, and other forms of neurocognitive variation.