We are looking for Betting Analysts to join our two specialist teams.
Football Betting Analysis Team
This team lives and breathes the beautiful game. Their knowledge of players, teams, divisions and leagues is unrivalled. It needs to be as this analysis allows us to identify value and opportunity in the global football betting market. Our analysts have a deep passion for football and a highly analytical approach to betting. Their insights provide the platform for our Betting Market Analysts to enter the market with confidence and a competitive advantage.
This team is responsible for the execution of value bets into the market on behalf of our clients. Following the guidance and analysis from the Football Betting Analysis team, the Betting Market Analysts manage the game strategy. The key objective is to execute as effectively as possible across a range of different channels on games around the world. It demands sustained concentration and stamina, individual accuracy and the ability to work well in teams. Analytical and technical skills are well utilised in this team, however sound judgement and decisions are also key as strategies evolve as games progress.Betting Market Analysis Team
Opportunities
Opportunities to join our close-knit betting teams are highly coveted. From our state-of-the-art offices in Camden you will get to immerse yourself in football from around the world. You will join a unique culture in a fabulous working environment.
You will be very comfortable with the underlying maths used for probability and predictive analysis. You will ideally have some personal exposure to betting markets or exchanges plus sound situational judgement. Outstanding communication and interpersonal skills are prerequisites. The ability to think quickly whilst working logically and accurately in a highly pressurised environment is a must.
Salary and benefits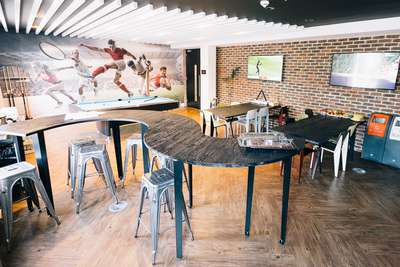 In return, besides a competitive salary you will receive private healthcare and a pension. You will enjoy our 5-star catering and the fun of our games room with pool tables and dart boards. For the energetic we have an in-house gym and for those looking to relax we offer an extensive Library and Steam Room. There is also a Cycle-to-Work scheme as well as All Save childcare vouchers.

How to apply
Working hours vary with the football calendar, with the office being at its most lively during busy evenings and weekends. Knowledge of statistics, Excel VBA or SQL would be advantageous but not essential.
You are required to submit your CV and covering letter which should include:
A summary of your betting experience including types of bets that interest you most and why?
What you consider was your best ever bet including an explanation of why you chose that bet?
What bookmakers or betting outlets you use and why?
How you would go about making a living betting on sports for a year? You should assume you have a reasonable starting bank and explain how you think you would succeed?
What grade you achieved in your Maths GCSE?
An immediate start is available for the right candidate.
1e127ede32d8f816eacfb0aed73cee11