This is a unique opportunity to join a successful and pioneering sports betting consultancy. Through a combination of cutting-edge research, analytical thought and a constant desire to question and improve, we maintain our position at the forefront of the sports betting market.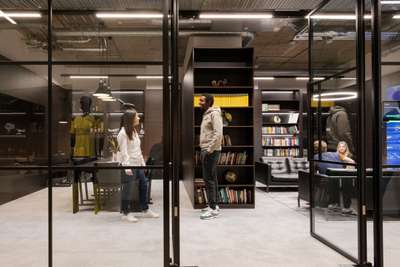 The Research, Betting and Execution teams work seamlessly with our Data Analytics and Tech departments to not only identify value, but to get our opinion into the market, filling our clients' desired stake at the optimal price.
Role Overview
Working with an established small team, the successful candidate will monitor and analyse live cricket betting markets and execute value bets on behalf of clients.
There will also be an opportunity to develop new methods to continually improve our processes and decisions. This will require an analytical approach to problem solving and a deep knowledge of cricket betting markets.
This role requires a confident approach to managing risk particularly when under pressure.
The role requires a flexible approach to working hours as dictated by the cricket schedule, and will regularly include weekends, early mornings and evenings.
What type of candidate are you?
The ideal candidate will be a recent graduate with strong mathematical and numerical aptitude.
You will have some experience and interest in betting or financial markets.
You will also have strong observational and analytical skills so that patterns in market behaviour can be recognised and interpreted. This requires high levels of concentration and accuracy throughout the matches assigned to you.
An interest in cricket is important, you'll need to enjoy watching a lot of cricket played at different levels and in different formats around the world.
The ability to work quickly and accurately under pressure is essential, as is working effectively with other members of the team.
What skills will you have?
A 2:1 or higher in a numerate or analytical degree An A in Maths A-Level
A strong interest in betting and ideally cricket Interest in a range of sports in general
Experience with statistics and programming may be beneficial
Benefits
State of the art gym
Free freshly cooked meals
Free coffee and panini bar
Private medical insurance
Games room with pool tables and table tennis
Team bonding budget
Season ticket loan
Cycle scheme
We've signed the Gradcracker feedback pledge.
(This means that we will supply feedback if requested after an interview.)
1e127ede32d8f816eacfb0aed73cee11