The World's Most Accurate Sporting Predictions
We have been at the forefront of sports betting for over 15 years and we're world-renowned as the leader in our field. We combine innovative research, analytical thought, world class technology and a constant desire to question and improve to maintain and further this position.
---
How We Work
1. Data

We are data specialists. We consume information on every aspect of a sporting fixture to provide an unparalleled view of what's happening on, and off, the pitch.

2. Sporting Predictions

We combine cutting-edge analytics with our expertise and passion for sport to produce world leading match predictions.

3. Bet Execution

We are at the heart of an evolving, dynamic, global market. Our bespoke platforms enable us to execute high frequency orders around the clock.
---
Analytics
In order to remain market leaders in a competitive environment, our Data Scientists and Analysts sit at the heart of everything we do at Starlizard. We have developed a bespoke analytics platform that underpins the end to end analytics process. Continuous streams of sporting and betting events converge on this platform, providing rich analysis and deep insights to our research and betting teams.
We have constant feedback loops between the teams within Starlizard and the market to optimise every element of our business process. For us, the detail is important and 0.01% can make all the difference in our industry so our analysts are constantly being pushed to confront new problems and spot trends we haven't seen before. We aim to build models which are powerful, interpretable and can adapt to the ever-changing environment of sports betting and use a range of modelling techniques from Monte Carlo simulations to gradient-boosted decision trees.
---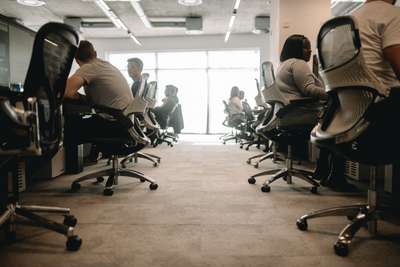 Technology
We invest significantly in dynamic technology to maintain our leading edge. We build event-sourced betting micro-services using the latest .NET technologies, data science tools with Python, Spark, Parquet and Pandas, web scraping robots and high frequency stream processing. We continuously challenge ourselves to improve the quality of what we build and to reduce the time to build it. Our distributed messaging systems handle thousands of activities every second from around the world. More and more, the cloud plays an important part of our platform, with AWS services providing security, messaging, storage and serverless functions.
---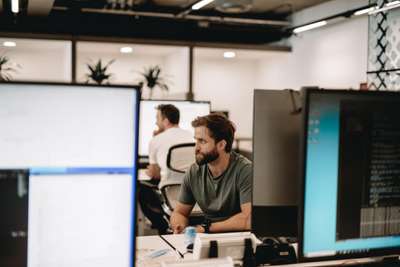 Sport Betting Operations
Will the timing of the 2022 WC impact players' performance? How do 5-ball overs in the Hundred impact run rates? What impact do fans in stadiums really have?
Our sports betting teams combine their love of sport with a high level of statistical understanding to answer these types of questions every day. Getting the right prediction is only half the challenge for Starlizard though.
Our betting execution teams focus on ensuring every bet placed is done so at an optimal rate for our clients.
With vast betting volumes these teams are immersed in a fast-paced environment at the sharp end of our business where every decision has a tangible impact on our success