About us
Tatlock & Thomson is a scientific analytical consultancy. Founded in Glasgow in 1891 and approaching 130 years of continuous operation, our core work remains the chemical and biochemical analysis of alcoholic beverages for UK and international companies.
This work is based around the Scotch Whisky drinks companies which also includes the associated production of gins, vodkas, and liqueurs. The majority of these companies are under international ownership and this brings in bourbons, tequilas, rums and specialised local beverages, including wines and beers.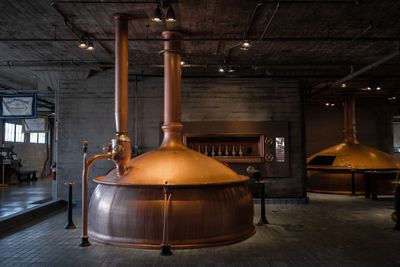 The last decade has seen an unprecedented expansion of the alcoholic beverage industry worldwide. This expansion has included major increases in existing production facilities and the founding of new start distilleries, wineries and breweries in the United Kingdom, Ireland, Scandinavia, Australasia, The Americas, Japan and the Far East.
In 2013, Tatlock & Thomson opened new state-of-the-art laboratories in North East Fife, Scotland. Modern analytical equipment and additional trained staff, all professionally qualified, have kept pace with the drinks industry's expansion, and our independent certificates of analysis are internationally accepted as the benchmark of accredited wine and spirits analyses. Additionally, cereals, water, yeast and environmental analysis and evaluation are routinely carried out by our specialist staff.
General consultancy includes our specialist chemical engineering division, which offers a design and implementation service for new-build distilleries at home and abroad. We manage the tendering and installation process for plant and equipment, which are sourced from quality suppliers, and we offer a full commissioning and operator training service. Thereafter, we monitor plant performance by regular laboratory analysis.