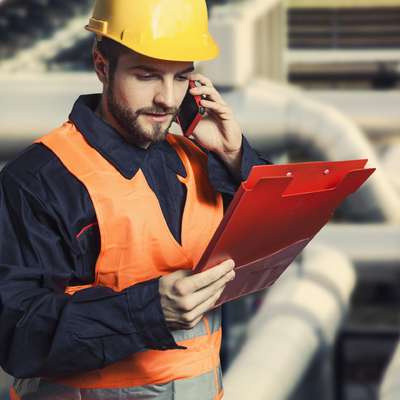 It's always a bit exciting when two companies begin a journey together. Both have the intention to make the best of it, but often, it's only during the 'doing' part that it turns out there's a good match. This is the story of how the partnership between INEOS (also a Gradcracker employer) and delaware started. And how it continues to this day.
About INEOS
INEOS is a global manufacturer of petrochemicals, speciality chemicals and oil products. Through a series of acquisitions from blue chip companies, the company has quickly grown to become a leading chemical company with sales of around $40 billion. INEOS employs 17,000 people and has 67 manufacturing sites in 16 different countries.
Moving the data centre
In 2009, INEOS faced a series of challenges:
The company needed to gain efficiency, after it had experienced an aggressive growth spurt which resulted in a quite complex business structure.
In a globalised reality, business continuity needed to be improved.
There was a need to transition from a managed application support model to a co-sourced one.
One of the first projects that came out of this was the move from the US based centralised data centre to a European decentralised environment. To aid with that, INEOS sought a European partner who could dramatically improve security, availability, risk and disaster recovery, and who would fit nicely with INEOS' own culture.
That's when delaware came on board. By leveraging a standardised cloud platform, the time needed to provision resources dropped from weeks to days to hours. As such, scalability, flexibility, agility and cost-efficiency were greatly improved. On top of that, the project was delivered on time, within budget and without business disruption.
Sticking around
In the meantime, we work for many different business units within INEOS that, within the framework agreement, can purchase different types of services according their own needs. Still, we strongly experience the same kind of culture throughout the complete organisation. A culture that fits extremely well with our own. That's why our consultants regularly state that they enjoy working for INEOS and don't mind going the extra mile. It's a real partnership. A happy marriage where both partners still talk lovingly about one another.
Our partnership has evolved: delaware is increasingly being considered as an enabler for business and organisational change within INEOS . And we're happy to take up the role of the Sherpa: the company that guides the customer to the peak.
Since the move of the hosting to Europe, delaware has realised projects like the system regionalisation and the restructuring of assets, the merger of 2 SAP systems and the SAP HANA road map amongst others.
Besides that, we also manage for INEOS the SAP Infrastructure Managed Services and SAP Application Support. For a company that trades with gas and other resources in real-time, always having access to the latest data and the necessary tools is vital.