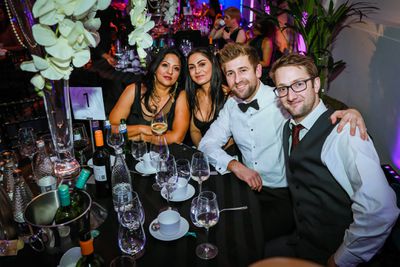 In 2018 we wanted to give more young people the opportunity to start a career in tech. We focused on populating our academies with people from different walks of life, with different ideas, strengths and weaknesses. By the end of the 2018 we had trained 350 Spartan consultants. In 2019, we want that number to surpass 500.
Speaking at the Christmas celebration, CEO David Rai said; "The past year has seen Sparta Global grow in every possible way. Our teams our expanding, our client base is widening and we have the opportunity to give even more young people access to a career in technology. Celebrating 2018 with such a diverse, passionate group of people has been a great way to wrap up the last 12 months. I look forward to seeing what we can achieve in the year ahead."
There has been plenty to celebrate from the last twelve months:
We were nominated for several prestigious industry awards: named 'Female Gradtech Employer of the Year' by Women in Tech, Spartan Consultant Melinda Fernandes named 'Graduate of the Year' at the Women in IT Excellence Awards.
We were featured in the Financial Times and Guardian for our diversity and inclusion leadership.
We established partnerships with major universities to gain access to high-calibre graduate talent.
We partnered with a number of charitable organisations: hosted our first Speak Out Hackathon with CALM for men in crises, provided free tech training for SEO London's 'Her Capital' leadership programme, and hosted a number of Code First:Girls and Codebar workshops.
If you want to be part of a growing technology company that invests in people's futures and celebrates in their successes, get in touch today. Our specialist training courses will provide you with the business and technology skills you need to become a future leader.