The NHS Graduate Digital, Data, Technology Scheme (DDaT) has been designed for high potential graduates interested in a fast-track career in Digital, Data and Technology. The purpose of the scheme is to develop the NHS Digital, Data and Technology leaders of the future.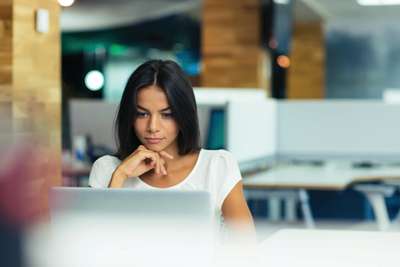 As a DDaT trainee, you will have the opportunity to undertake a two-year rotational scheme.
You will be placed in one of our DDaT roles, which could be, for example, as an information governance analyst, data analyst, junior change/project manager, software support analyst, cyber security engineer or junior networker.
Within the NHS, Digital, Data and Technology functions are responsible for the delivery of information systems and services to their organisation to support both clinical and business integration.
Digital, Data and Technology leads in the development of IT/Information strategy and directing all delivery programmes and services. The function provides a range of critical services many of which are running 24-7. It is also responsible for ensuring that Information Governance is executed effectively in order that organisations comply with information obligations.
The Scheme offers three distinct career pathways:
Data - Data Analyst, Information Analyst
Digital & Technology - Networker, Front Line Help Desk, Software Developer/Tester, Change/ Project Manager, Data Warehousing Developer, Integration & Development Analyst
Cyber Security - Incident Coordinator / Officer, Technical Architect Support Officer, Cyber Security Engineer
The Graduate Digital, Data & Technology Scheme:
We deliver a unique blend of actual work experience and technical development opportunities that enable you to create a solid foundation in Digital, Data and Technology and will help springboard a brilliant career within the NHS.
Selection Criteria:
Available to attend virtual assessment centre on date(s) advised
Relevant degree (ideally) in a STEM discipline or equivalent work experience within a Digital, Data or Technology role.
Able to work in either: London, South East England, South West England, North West England or Yorkshire and Humberside
Commitment to complete a two-year training scheme
Committed to a career in the NHS
Legal right to work in the UK
Have lived in the EU consecutively for the past 3 years
The Graduates into Health programme links students/graduates from universities to NHS Managers in business function roles.
We have the full range of vacancies such as:
Project Managers
Project Support Officers
Cyber Security Analysts
Data Analysts
Network Engineers
and much more
With 1,000+ Students and Graduates signed up and a 96% retention rate, the roles will give your career in the NHS a kick start as it aims to improve employability by giving valuable experience.