I've applied for an internship role but haven't heard anything yet, have I been unsuccessful?
If you have already applied for one of our internship roles, your application is still under consideration and we will be in touch to let you know as soon as we can.
What do I do if I don't have access to the internet at home?
Like many large companies, our application process is online. If you haven't got access to the internet, we'd recommend using a computer at a public library to access the online form.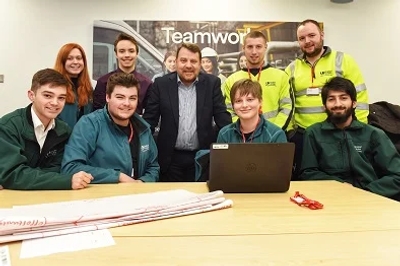 What do I do if I can't attend my interview date?
You should email the Resourcing Team at uujobs@uuplc.co.uk and we will try to accommodate any changes but this cannot be guaranteed. It is important that you enter any dates you are unavailable on your application.
How will you contact me?
We'll contact you by email and we'll use the address you provided on your application. It's important that you check the details are correct when you complete your application.
Can I apply for more than one internship?
We are looking for people who are passionate for the internship they have applied for, so please only apply for one role which is relevant to the degree you are taking.
Will I have an induction into United Utilities?
Yes – this will be arranged locally by your line manager.
I have already left university – can I still apply?
We will accept applications for students in their second or third year of their degree, as well as graduates within a year of their graduation.
I have a question – how do I contact you?
Please email our Recruitment team at uujobs@uuplc.co.uk or call them on 01925 237001 – Option 1.