Work style
We offer a friendly, open culture which values intellectual curiosity and the exchange of knowledge. Spontaneous project discussions and morning stand-ups give team members the opportunity to discuss new ideas. With the resources and infrastructure of a large technology firm, we can run experiments at scale.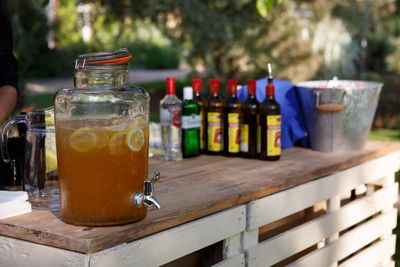 Our annual Hack Week enables developers to take time out of their normal projects to work on building a prototype of something a bit different.
Work social
Throughout the year, there are a variety of informal social events, including Ultimate Frisbee, Cycling Club (with obligatory pub pit stops and BBQs), Bridge Club (with our resident Premier Life Master), and team get-togethers. Thursday afternoon tea and cake (and occasional pizza) is a popular tradition in our Refectory, along with our hotly-contested charity bake-offs. We hold a range of firm-wide events throughout the year with families invited to get to know each other outside the office setting, including a cocktails and jazz evening at a stately home, a team challenge at the Crystal Maze, and a summer BBQ at the Botanic Gardens.
Training
Team members are encouraged to continue their professional development, both externally where appropriate, and through regular in-house lectures, presentations and training sessions.