About us
Our team of mathematicians, scientists, computer scientists and software engineers work with our algorithms and trading software to invest globally.
The role
We are seeking outstanding computer scientists and software engineers to help design and implement our quantitative models and trading systems.
You will be responsible for software development on a diverse range of projects, such as automating trading strategies, integrating third party data into our systems and the development of data analysis tools.
We value accuracy, efficiency and elegance. The code you write will form part of trading decisions across a broad range of instruments globally, and will be capable of evolving to take advantage of new opportunities.
Our trading systems are engineered from the ground up in C++ on Linux, and we use a variety of other languages for prototyping and rapid development.
Qualifications
Experience with numerical analysis, optimisation, signal processing, machine learning, or the analysis of large data sets are all welcome, but not essential. It is your raw ability and potential we value.
Benefits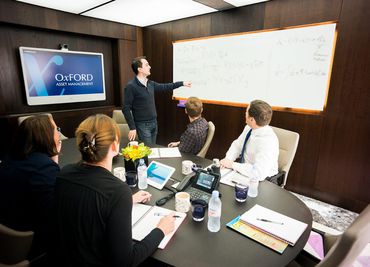 OxFORD offers a comprehensive benefits package, which currently includes:
Competitive salary
Performance related bonus
Private healthcare
Pension
Life assurance
Long-term disability cover.
In addition, we offer:
Cycle-to-work programme
Enhanced family leave
The option to make payroll tax-free charitable donations.
1e127ede32d8f816eacfb0aed73cee11