Wood has supported local, regional, national and multi-country government agencies worldwide for more than 70 years. We bring diverse resources to plan, execute and manage all phases of complex projects and programmes.
Our specialised expertise, global resources and innovative technologies respond to customers' current and changing needs. We understand the needs and dynamics of public sector customers and offer a strong emphasis on value, delivering safe, high-quality projects on time and on budget.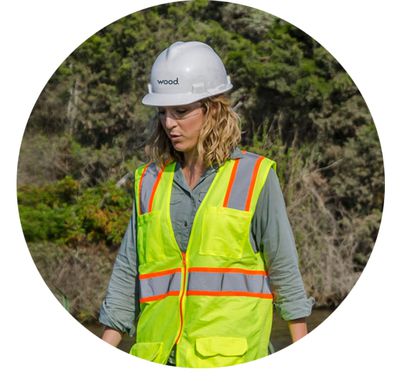 Our support to the government sector has evolved in direct relationship to the needs of a diverse range of customers. We leverage our global resources to provide expertise and technology where they are needed, utilising our extensive knowledge of host nation and international legislation, customs and resources. Our project managers and senior practice leaders are well versed in maximising value in the public sector, applying cutting-edge technologies and industry best practices from our vast global experience. Similarly, we integrate sustainability and resiliency concepts into every project to provide lasting solutions that meet long-term government and public needs.
From rapid response to a natural disaster to policy consultancy, construction oversight, or management of large-scale programmes, we deliver mission-critical solutions – whatever they are, wherever they're needed.
Our services include multidisciplinary engineering, environmental and project management services, drawing on expertise in policy development, master planning, water management, environmental analysis and permitting, engineering and design, and construction, through to asset maintenance and operation.