At nmcn we are committed to delivering a positive impact on everything we touch.
In order to focus our purpose we have developed our Positive Impact Plan 2025. Our plan sets out our strategy and targets under five priorities.
---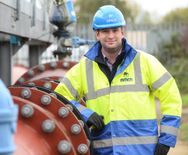 Our People
Our everyday actions will ensure we have safe, healthy and engaged colleagues that reflect the diversity of society.
We will have engaged and healthy colleagues who are representative of society. Safety will remain our number one priority and we will support our people in giving back to causes which are important to them. We will continue to invest in our people to ensure they can be the best they can be.
---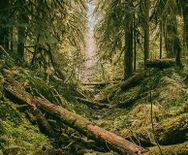 Our Impact
Growing our business whilst reducing our impact.
We are committed to making our business less carbon-intensive, managing the impacts of our site operations and being a positive contributor to biodiversity. We will engage our supply chain to identify and implement circular solutions and we will continue to support and promote a sustainable supply chain.
---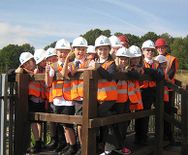 Our Communities
We will support those facing barriers to employment to find employment, training or education opportunities.
We will inspire young people around the world of work and encourage them to the construction industry. We will take on the responsibility of providing meaningful interventions to young people under the age of 12. Our colleagues will be engaged in fundraising and volunteering.
---
Thinking Differently
Finding innovative solutions to industry challenges.
We will create a culture of innovation which will ensure that the assets we build create value in the long term. We will think differently to solve the challenges of our colleagues, customers and suppliers while delivering exceptional customer service. We will continue to develop off-site solutions to support the UK Construction Strategy.
---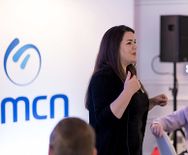 Better Business
We are committed to doing business in the right way and engaging our stakeholders along the journey.
The foundation of our Positive Impact plan is to do business in the right way, complying with regulations and best practice in relation to business ethics. We will proactively engage with our stakeholders and ensure our suppliers are treated fairly as we collaborate.
---